Tasly Pharmaceuticals launches Deepure line of nutraceuticals
To help men and women stay healthy into old age
Tasly Pharmaceuticals, a Rockville, Maryland, US-based manufacturer of natural medicines, has added the Deepure line of nutraceuticals to its portfolio.
The line includes three condition-specific, whole-food and herb-based formulas, namely, ProHeart PLUS, ImmunoPower PLUS, and Pro-Memory PLUS.
All Deepure nutraceuticals are gluten-free and made without chemicals, preservatives, artificial colours, flavours, sweeteners, or gelatin.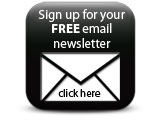 The Deepure line will be available at food and drug retailer outlets across the US during Autumn.
Companies