Tate & Lyle bakery technologist shortlisted for UK Food Scientist of the Year award
Mold-based Amy Jackson recognised in national food industry awards for helping UK bakers and supermarkets to lower sugar, fat and calories in cakes, biscuits and pastries
Tate & Lyle, a leading global provider of food and beverage ingredients and solutions, is proud to announce that Amy Jackson, Tate & Lyle Bakery Technologist, is one of five shortlisted contenders for the title Food Scientist of the Year in the UK Food and Drink Federation Awards 2018.
Amy has been shortlisted for her work helping bakers across the UK and Europe to reduce sugar, fat and calories in their cakes, biscuits and other baked goods.
From Tate & Lyle's technical service centre and ingredient blending facility in Mold, Flintshire, Amy has adapted hundreds of product recipes to improve their nutrition profile without compromising taste or texture, before helping bakery customers to implement these changes at their sites.
In a recent project, Amy helped a bakery to reduce sugar by 10–15% in a range of own brand cakes that it makes for a major UK supermarket using a Tate & Lyle fibre and stabiliser blend.
The supermarket sells around two million cakes each year meaning that, with this project alone, Amy has helped to remove around 25 tonnes of sugar from UK consumers' diets.
Amy holds a food and nutrition Bachelor's degree from the University of Huddersfield and during her studies she covered topics such as microbiology, nutrition science and product development.
Amy Jackson, Bakery Technologist at Tate & Lyle, said: "It's a real honour to be shortlisted for this national award alongside leading brands and industry peers. Nutrition and bakery have always been passions of mine and it's really rewarding to be able to help customers to make their pastries, muffins, pies and celebration cakes that bit healthier without compromising on taste."
"This shortlisting would not have been possible without the support I receive from colleagues at Mold and across the globe. It's a fantastic feeling and makes me extremely proud to work for Tate & Lyle."
Murat Orhon, Senior Vice President and General Manager EMEA at Tate & Lyle, said: "Sugar reduction isn't easy as sugar provides many different functions in a recipe, and no one project or recipe formulation is alike, which is why we have experts like Amy worldwide helping customers to overcome their technical challenges."
"We've seen a major increase in demand for our sugar reduction technical support in recent years, both in the UK and globally, as the food industry works to deliver more great tasting foods and beverages with less sugar and calories."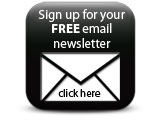 "Amy is a valued member of our technical team and this shortlisting recognises the difference she makes each day to our customers and to the millions of people they feed."
Companies