Tate & Lyle expands food application laboratory in Mexico City
Investment helps manufacturers to meet growing consumer demand for healthier food
Tate & Lyle, a leading global provider of specialty food ingredients and solutions, is pleased to announce the completion of a major expansion of its food application laboratory and customer-facing facilities in Mexico City, to help manufacturers develop products that meet increasing consumer preferences for healthier, tastier food and beverages.
The newly located and expanded laboratory, with its pilot-scale capabilities and on-site application expertise, will enable manufacturers to design, trial and benchmark different recipe formulations across a range of categories including dairy, beverage, bakery, and soups, sauces and dressings.
Other services range from ultra-high temperature processing (UHT) used for sterilisation, to physicochemical analysis, which helps manufacturers to understand how ingredients and processes affect their finished products.
The new lab is part of a regional network of four Tate & Lyle labs located in Argentina, Brazil, Colombia and Mexico.
Tate & Lyle's range of ingredients and solutions available to local manufacturers is also expanding.
A recent addition, DOLCIA PRIMA Allulose – a rare sugar and calorie reduction solution, delivering sweetness and sucrose (table sugar) functionality without the calories – is now available for use by manufacturers of all food and beverage types in Mexico.
Oswaldo Nardinelli, Senior Vice President and General Manager, Speciality Food Ingredients, Latin America, Tate & Lyle, said: "Increasing consumer demand for healthier food and drink is driving more manufacturers in Latin America to turn to Tate & Lyle for help in lowering calories, sugar and fat. Last year, product launches with a health and wellness claim increased by 32%."
"Working together with our customers, we are developing thousands of great tasting 'better for you' products each year for consumers in Mexico and across Latin America."
Renata Cassar, Senior Research Scientist, Latin America, Tate & Lyle, said: "There is an urgent need in Mexico and Latin America for more food and beverage options that can support healthier diets and lifestyles."
The dual challenge of over- and undernutrition in the region means that manufacturers are increasingly seeking solutions which cut calories, fat and sugar, and enrich products."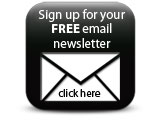 "Although the need and demand for healthier options is clear, we know that consumers will not compromise on taste and it's this challenge – making healthy food tastier, and tasty food healthier – that our food scientists and application experts are helping food businesses overcome."
Companies