Tetra Bio-Pharma announces acquisition of IP to develop natural health products through its Agro-Tek subsidiary
The company will be seeking to acquire additional product lines for distribution in North America
Tetra Bio-Pharma, through its subsidiary, Agro-Tek, is pleased to announce that it has acquired multiple intellectual property assets related to the initiation of manufacturing and distribution of products for natural healthcare including products containing extracts or oils derived from Cannabis sativa.
The recently announced awarding of the NSERC Engage partnership grant with McGill University will allow Agro-Tek to achieve its commercial strategy to launch Cannabis-derived supplements that comply with the existing regulations regarding cannabis and cannabinoid content.
According to the US Food and Drug Administration (FDA): 'FDA is not aware of any evidence that would call into question its current conclusion that cannabidiol products are excluded from the dietary supplement definition under section 201(f)(3)(B)(ii) of the Federal Food, Drug & Cosmetics Act.'
Mr André Rancourt, the company's CEO, commented: 'CBD or THC-containing dietary supplements are currently not allowed on the USA market. However, the goal of the McGill University partnership is the development of extracts of the plant Cannabis sativa, including THC and CBD-free for the development of dietary supplements.'
Agro-Tek intends on manufacturing and commercialising supplements, food-type products and natural health products that are compliant with Canadian and USA federal regulations.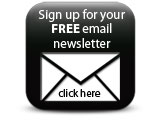 Mr Rancourt added: 'This commercial strategy involves the expertise of two of the company's subsidiaries, AGTK and MMP, and is inline with the company's vision to make AGTK and MMP leaders in the development of Cannabis sativa-derived products for the consumer market, and for the commercialisation of natural supplements derived from Cannabis sativa.'
Companies