The UK Flavour Association celebrates 100 years of innovation
The UK Flavour Association (UKFA) marked its centenary with a glittering gala dinner on 21 September as part of London Flavour Day at Church House in London
Guests including leading flavour companies, Food & Drink Federation (FDF) representatives and a European delegation from the European Flavour Association (EFFA) gathered to reflect on a century of British flavour innovation and to look forward to what the future might hold for the industry.
The event included an interactive presentation from guest speaker, Professor Charles Spence, a pioneer of gastrophysics and head of the Crossmodal Research Laboratory at the Department of Experimental Psychology, Oxford University.
Professor Spence shared some of his research insights and work with global food brands relating to multi sensory dining and branding.
He commented: "Studies of the brain suggest that just 1% of the cortex is directly involved in the perception of taste (gustation). Other clues as to the potential nature of food and drink are taken from what we smell, see, hear and even what we feel."
"Knowing about and understanding these various multisensory influences can help the food industry better meet their consumers' taste expectations. They can also be used to improve health as enhancing the multisensory stimulation when we eat and drink can help to increase satiety and even lead to a reduction of consumption."
"In the near future, the whole eating experience will become more central to brands' marketing and product offerings and the UK Flavour industry is undoubtedly well placed to assist them in developing products that stand-out both on the shelf, and in the minds of their consumers."
Steve Morgan, chair of the UKFA, added: "We came together to celebrate what makes our industry so exciting: continuous innovation, scientific endeavour, relentless commitment to quality and a desire to inspire consumers with great tasting food. Modern consumers now place a massive demand on the industry for lower salt, sugar, fat and, most recently, lower calorie products, meaning that innovation has therefore shifted towards enhancing flavour attributes associated with the so-called baddies, or replacing them."
"Because of this ongoing, rapid requirement for innovation, flavour houses have played a major role in new product development and applications support in the food industry, moving from merely supplying flavours, to helping develop recipes and delivering solutions that take into account marketing, sensory and flavour demands."
At the event, Joy Hardinge OBE, who is a past President of the European Flavour Association and member of the UK Government's Food Advisory Committee, was honoured with a lifetime achievement award for her contributions to the UK flavour industry.
The UKFA was formed in 1917 as the British Essence Manufacturers' Association, changing its name in 2012 to reflect the wider membership that now plays a role in the Association.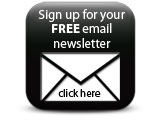 The Association currently represents 42 company members.
Companies