The almond opportunity: a clean-tasting plant-based protein source
Health-conscious consumers' interest in protein continues to drive new innovation across various food and beverage categories and remains an important factor in new product formulations, reports Laura Gerhard, Director of Strategy and Marketing, Blue Diamond Almonds
A recent study from The NPD Group and Dieting Monitor revealed that a growing number of consumers regularly check food labels for protein — 32% in 2019 compared with only 20% a decade ago.
In addition to enhanced sports nutrition or functional food and beverage products, protein claims are now seen as a differentiator for virtually any snack, bakery, dairy or confectionery item positioned as healthier or better-for-you.
Plant-based protein sources in particular sync with ongoing consumer interest in natural food ingredients and a simpler label. Globally, new products making a plant-based claim have increased 58% between 2013 and 2019, according to data from Mintel.
The Plant Based Foods Association reported that US retail sales of plant-based foods have increased 11.4% in 2019, bringing the total plant-based market value to $5 billion.1
To deliver functional, protein-enhanced products while still meeting expectations for a clean label, product developers are finding new ways to leverage plant-based ingredients within their formulations.
Almonds, which boast the highest levels of protein and five other essential nutrients of all tree nuts, have long been recognised as a versatile superfood and are benefiting from new interest as an all-natural and plant-based source of protein.
Today, product developers can leverage this popular nut in a new form: almond protein powder. The ingredient allows food manufacturers to capitalise on consumers' affinity for natural, plant-based ingredients, as well as their trust in the health and taste of almonds, all while adding unique functional benefits to their product offerings.
Enabling cleaner, better-tasting formulations
For developers of plant-based foods and beverages, one of the most common formulation challenges is achieving optimal taste and texture. Some plant-based protein sources, such as soy or pea protein, can produce a gritty texture or an unappealing aftertaste that lingers in the finished product.
Masking agents can be added to improve the flavour, but these ultimately detract from a clean label, which is highly valued by consumers.
Clean-tasting protein ingredients provide a solution to this challenge. Almond protein's high fibre and low fat content contributes to a mild and balanced taste profile that complements virtually any application and does not detract from established flavours in a formulation.
Within protein blends, almond protein can aid in diluting the "earthy" notes and textures contributed by other protein sources. Additionally, although almonds are one of the firmer nut types, the powder produced from the almonds can be milled to an ultra-fine granulation to produce a smooth mouthfeel.
The combination of these attributes makes it possible for formulators to use almond protein as a base for new, protein-enriched products with great taste, texture and a simpler label.
Almond protein's clean flavour slate and smooth texture also make it an especially versatile ingredient that's ideal for protein bars, powders and ready-to-drink (RTD) protein smoothies and shakes. Consumer research supports that adding almond protein to these new product formulations can even increase purchase intent and help to drive sales.
Ticking all the boxes as a well-rounded nutritional ingredient
Leveraging almond protein in their formulations allows food manufacturers to deliver satisfying taste and texture as well as well-rounded nutrition. In addition to protein, almond protein powder is an excellent source of fibre, which adds satiety boosting benefits to protein bars and beverages, and has a positive impact on mouthfeel through enhanced moisture binding.
Almond protein is also an excellent source of phosphorous, copper, magnesium and manganese, and a good source of calcium, potassium, zinc and iron. It is also saturated fat and cholesterol-free, supporting good heart health. The combination of these nutrients makes for a unique plant-based protein ingredient with many of the original benefits people love about almonds.
Additionally, whereas many other protein supplements target consumers with specific dietary restrictions, almond protein powder appeals to a broad range of dietary needs. The ingredient is dairy, soy and gluten-free and non-GMO, allowing for greater versatility and highly positive consumer perception.
Creating new opportunities for innovation
With a versatile, almond-based protein source, product developers can stay one step ahead of the evolving consumer preferences that are driving innovation across food categories, including the global shift toward high-protein and plant-based diets.
Recently, IRI reported that new grocery products making a protein claim are growing at 9% each year, with several categories seeing double-digit sales growth, including snacks at 11%.2
Plus, according to the most recent Global New Products Report from Innova Market Insights, almonds are already the most popular nut used in global snack product introductions.3 The addition of almond protein as another available form has only created more opportunities for innovation in the category.
Almond protein is the ideal base to use as a blend for protein bars, dairy alternatives and RTD protein beverages. It adds protein while providing flavour masking, fibre and strong front-of-label benefits, as well as giving product developers the freedom to pair it with additional plant-based proteins to achieve specific protein targets or other goals.
As the use of plant-based protein expands in the food and beverage categories, we look forward to continued innovation and expect almond protein to set a new standard for clean, healthy plant-based ingredients.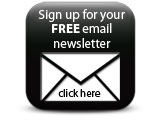 References
https://plantbasedfoods.org/plant-based-foods-retail-sales-data-2020.
www.foodbusinessnews.net/articles/13954-protein-remains-a-powerful-force-in-food-and-beverage-innovation.
https://newsroom.almonds.com/content/almonds-drive-growth-new-and-traditional-consumer-product-categories-worldwide.
Companies