The evolving bone and joint health market
Ingredients | Bones and Joints
Although the bone and joint health market is seeing growth, it continues to be an important and developing component of the overall dietary supplement, food and beverage marketplace, says George Pontiakos
As consumers shift their focus from treatment to prevention, interest in health concerns normally reserved for the ageing population has spread to other demographics, consequently increasing the demand for condition-specific products.
One such condition is bone and joint health. Currently, the primary target groups for products in this segment are ageing Baby Boomers and the older generation. Increasingly, though, more and more athletes are recognising their role in sports nutrition and purchasing products that support bone health to lessen the chances of certain injuries.
Mothers seeking nutrition beyond milk for their children's developing bones, such as easy-to-consume gummies, and obese individuals struggling with joint issues are all buying products to help. However, although interest is rising, it has yet to reach its full potential, giving manufacturers the opportunity to take advantage of an unsaturated market.
As the appeal of bone and joint health products broadens, mainstream industry trends will have an impact on the market, meaning that adjustments to current product SKUs will have to be made to meet consumer preferences.
One of the most pressing aspects that requires change is the ingredients used in these products. For instance, two of the most popular ingredients for bone health — chondroitin and glucosamine — are animal-derived. Chondroitin comes from animal cartilage whereas glucosamine is primarily derived from the outer shells of animals; neither meets the increasing demand for vegan products.
Other popular ingredients are calcium, magnesium, vitamin D and, recently, vitamin K. Although these ingredients are already largely present in the marketplace, consumers are now asking for them in 'whole form,' which means whole food ingredients that inherently contain these nutrients, not just the isolated nutrient itself. This is a direct result of the clean label movement — a trend that has had significant impact on basically all sectors of the dietary supplement, food and beverage industry.
Consumers view clean label products as being free from or containing very few, minimally processed ingredients. To meet these consumer preferences, manufacturers are turning to botanicals, such as using kale for its vitamin K content or incorporating Boswellia, ginger and turmeric for their natural anti-inflammatory properties (inflammation is a primary cause of joint issues).
The other change that has to happen within the bone and joint health market, to entice a broader range of consumers, is the development of more convenient delivery formats. Currently, supplements are the main delivery format, which is to be expected when it comes to treatment. For prevention, however, individuals are becoming less and less willing to consume an extra pill or tablet. Instead, they are expecting it in their existing diet.
The functional food segment is growing; consumers are looking for more convenient methods to receive added nutrition and/or health benefits. We have seen the significant impact that it's had on products for general health and we're now witnessing the crossover into condition-specific applications, including bone and joint health.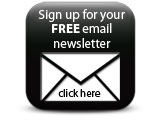 For instance, yoghurts fortified with vitamin D and marketed for healthy bones are increasingly showing up in grocery stores. Products such as ready-to-drink teas containing turmeric or a gummy containing kale are not that far off. Plus, they both address all the required mainstream trends: clean label, vegan and convenient. So, although the bone and joint health market is seeing growth, it continues to be an important and developing component of the overall dietary supplement, food and beverage marketplace.
Companies