The first eggshell membrane ingredient to receive EU novel foods approval
Under EU regulations, any food that was not consumed "significantly" prior to May 1997 is considered a novel food
The European Food Safety Authority (EFSA) has recently approved Biova's egg membrane ingredient as a Novel Food. "Under EU regulations, any food that was not consumed "significantly" prior to May 1997 is considered a novel food..." according to EFSA. Biova's egg membrane is the first of its kind to receive EU Novel Foods approval.
The EU market is very important and therefore Biova pursued Novel Food status for its patented water-soluble egg membrane ingredients. As the first to be approved, Biova will have exclusivity in the EU for a term of five years.
Biova's CEO, Pat Schneider, could not be happier with the news, stating, "This is a tremendous achievement for Biova and a result of several years of teamwork. Providing the necessary documentation on the safety and efficacy of our ingredients and have this awarded with the approval will make a big impact in our international sales efforts." Novel Foods approval means that companies can import Biova's ingredients into EU member countries without concern of being stopped at the borders.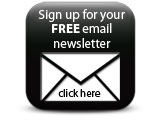 Amanda Orloske, Biova's Senior Director of Marketing & International Sales, also noted that "US customers will also have a wider range of global expansion opportunities with our ingredients now."
Companies