The future of frankincense and myrrh
During the last five years, the worldwide demand for frankincense and myrrh resin as incense, medicine, cosmetics and as a source of essential oils has grown exponentially
Scientific interest in these materials has also expanded rapidly as more and more uses for these ingredients are being discovered/rediscovered.
The growing gap between demand and supply in most producing areas is causing widespread concern amongst scientists, environmentalists and the business community.
Can more sustainable ways be found to produce and process these ancient and highly prized materials?
The first ever International congress dedicated on Frankincense and associated medicinal plants held in Muscat, Oman, in October 2018, drew global attention to the botanical, religious, medicinal and cosmetic importance of this species.
Although experts from around the world presented much valuable information to enhance our understanding of these plants and their resin constituents, the congress also highlighted the many gaps in our knowledge and the urgent need for further research.
The WOCMAP organising committee has hence decided to launch a special session at WOCMAP VI dedicated exclusively to the history, geography, botany, biochemistry and economics of frankincense (Boswellia) and myrrh (Commiphora).
Taking place on 13–17 November in Famagusta, Cyprus, Experts from different parts of the world will present the latest scientific findings about these plants and a panel discussion will debate whether world trade in frankincense and myrrh, in its present form, is sustainable or not.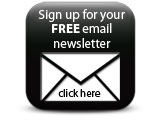 If you want further information or feel you can usefully contribute to this special session, please email denzil@denzil.com or contact the WOCMAP organising committee.
Companies