The right ingredient for innovation and sourcing
Ingredients | Research | Regulatory
Hi Europe and Ni returns to Frankfurt
This year, the Health ingredients (Hi) Europe and Natural ingredients (Ni) trade fair, Europe's leading trade fair for natural and healthy food ingredients, will be held in Frankfurt from 29 November until 1 December, marking the third time that the fair is held there.
And this event couldn't have been more relevant! 'Natural' and 'free from' have become the critical sales factors on the supermarket shelf, and the trend toward foods with added value is, in contrast to the United States, just now at the start of a colossal shift in perspective.
In 2014, the global market in products with a health or fitness aspect had a volume of $774 billion, with an expected growth (CAGR) of 4% by 2019. And this market is expected to pass the trillion-dollar mark by next year! With a turnover of $8.3 billion (2013), Germany is the world's second largest market and can look back on a growth of 250% during the past 10 years.
To keep track and take best advantage of these hypertrends, Hi Europe and Ni is creating a unique global market place for buyers and sellers within the food and beverage industry. This year's fair will focus on innovative food ingredients, as well as solutions for foods and beverages, dietary supplements, nutraceuticals and bioproducts, as well as the themes packaging and processing.
The fair is now open for registration at www.hieurope.com and early registration will mean a savings of €130 in fees. In addition, there are discounts of up to €300 on conference modules. As 95% of stand space has already been booked, this year's edition promises to be the most successful Hi Europe and Ni yet.
More than 450 manufacturers of natural health and nutrition products will be exhibiting, including big industry player as Naturex, Kerry Group, Nexira, Avebe, Beneo and Tate & Lyle.
Richard Joyce, Brand Director, UBM, noted: 'The Hi and Ni Trade Fair has firmly established itself as this market segment's most important event, where the important trends are set, and important deals are made. This year, an unbelievable 5000 food ingredients will be there to be discovered, on 16,500m2 of exhibition space.'
'Nowhere else in the world is such an overview of the entire market available under one roof. Frankfurt will once again fulfil its role as hub of Europe's largest foods industry market, and for both exhibitors and visitors, the opportunities were never as great as they are this year,' she added.
During the 3 days of the fair, more than 9000 visitors from a total of 90 countries are expected to attend. A questionnaire on the fair's previous edition revealed that 80% of visitors use it to make deals and seek opportunities for further development and improvement of products.
A trade fair with added value
The specialist conference: The Future of Nutrition is a conduit for expert knowledge and expertise on cutting-edge topics as 3D printing of food.
The Start-up Innovation Challenge: This year, in co-operation with partner firms Agroparc and Presence, Hi Europe and Ni has made it possible for start-ups to present their innovations, free of charge, in a special dedicated area.
Industry Insight Theatre: segment experts share their insights in the form of short presentations. This format has proven to be one of the most popular ones at the exhibition. This year, the topics will include omega-3 fatty acids.
Global Seminar Theatre: when confronted with five thousand products, it can be difficult to make a choice. For that reason, exhibitors will be presenting their product highlights at the Global Seminar Theatre.
Innovation Tours, in co-operation with Nutrimarketing: Grouped by topic, the Innovations Tours are designed to enable visitors to organise their time at the fair as efficiently as possible.
New Product Zone: Here, especially innovative and/or market-relevant new products are to be presented.
New: Health & Nutrition Week 2016
For the first time, UBM is organising a week-long festival around the theme of natural and healthy food ingredients in co-operation with Messe Frankfurt. The event, which will be held from 28 November until 2 December, will feature a number of exhibitions, conferences, lectures, panel discussions and other events and bring internationally known experts together with their peers. The festival will enable visitors to make their visit to Frankfurt even more informative.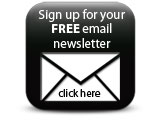 Amongst the topics of Health & Nutrition Week 2016 are
health, nutrition and wellness
bioproducts
clean labelling of foodstuffs
nutritional science, research and development
food security and regulatory matters
food production and retail distribution
sport nutrition and sport science
technology and the future of the health and nutrition industries
foods, finances and agribanking.

Companies