The 'sweet' taste of success
Rudy Wouters, Vice President, BENEO-Technology Center, comments on the popcorn snacking trend
Popcorn is fast becoming one of the UK's favourite snacks, with sales rising to £87 million a year.
With Britons eating more than 5kg of the snack every year, their love affair with popcorn looks set to continue, with official estimates predicting the UK popcorn market growing to £167 million by 2019.
The global popularity of popcorn is also growing rapidly, with the popcorn market reported to be worth $7.78 billion last year and forecast to rise to $10.3 billion by 2018.
However, according to a survey by Consensus Action on Salt & Health (Cash), this 'healthy snack' can contain unnecessary amounts of salt and sugar: 'More than a third of the 154 popcorn brands looked at (39%) contain as much salt, if not more, as KP original salted peanuts, and some cinema popcorn contains nearly 30 teaspoons of sugar – more than would be found in three cans of cola.'
As the spotlight on sugar grows increasingly bright and the healthy attributes of popcorn come under scrutiny, Rudy Wouters at the BENEO-Technology Center highlights ways in which food manufacturers can create sugar-reduced popcorn products that meet the needs of today's consumers.
'Popcorn's popularity has been largely put down to the snack's flavour versatility and health credentials. However, previously considered to be a healthy snack, popcorn's health credentials are being brought into question as consumers become increasingly aware of the high sugar and salt levels in some popcorn products.'
'Food manufacturers are presented with an opportunity to use reformulation to maintain taste, but reduce added sugar levels. Work done by the BENEO-Technology Center has shown that it is possible to create popcorn alternatives using ISOMALT that reduce the 10-20% traditionally found in sugar sweetened popcorn products to only 1%. ISOMALT is heat stable, ensuring that microwaveable popcorn is not scorched during its preparation. It also improves the nutritional profile of popcorn products, as well as its crunch, flavour and appearance,' he added.
'Using the sugar replacer ISOMALT, it is possible to create sweetened ready-to-eat popcorn and microwaveable solutions that can make a 'no added sugar' claim on pack - enabling consumers to continue their popcorn love affair in a healthier way. The company free'ist has recently launched its popcorn variant using ISOMALT. Caramel Crunch Popcorn shows that indulgent solutions with less sugar are possible,' said Rudy.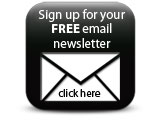 To find out more about the BENEO's no added sugar popcorn product concepts, visit BENEO at this year's FiE in Paris. The experts at the booth will happily present the company's solutions for healthy indulgence.
Companies