Therapeutic Solutions files new patent for targeting tumours
Patent is for targeting the tumour microenvironment through nutraceutical-based immunoadjuvants; nutraceuticals help modulate immune system
Cancer Metabolic Detox is an all-natural nutraceutical made of herbal ingredients
Therapeutics Solutions International has filed a patent for nutraceutical product Cancer Metabolic Detox.
Cancer Metabolic Detox is an orally administered, all-natural nutraceutical comprised of various herbal ingredients. It selectively blocks the cancer-associated metabolic pathway that degrades the amino acid tryptophan.
Specifically, the product is designed to inhibit the enzyme indolamine 2,3 deoxygenase (IDO), responsible for breaking down tryptophan in the vicinity of the tumour and generating by-products such as kynurenine.
"Currently, cancer treatment using immunotherapy is a costly endeavour limited to select institutions," said Timothy Dixon, President and CEO of Therapeutic Solutions International.
"We hope that by developing immune modulatory nutraceuticals, we can significantly decrease cost and enable access to immunotherapy."
How it works
Immune activation is dependent on the presence of tryptophan in the tumour environment. The depletion of tryptophan and generation of kynurenine by tumour cells and tumour-associated cells is a major cause of immune suppression in cancer.
It is believed that, by the administration of Cancer Metabolic Detox, the innate arm of the immune system has a chance to regenerate. This positions the patient for a better outcome after administration of specific immune stimulating vaccines.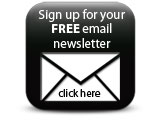 In previous studies, researchers at Emvolio published papers stating that inhibiting the IDO enzyme using gene silencing is an effective way of augmenting anti-cancer immunity.
Companies