Time to focus on #talkaboutdiabetes
This week is Diabetes Week #talkaboutdiabetes (11-17 June) organised by Diabetes UK will focus on raising awareness
Diabetes UK, the charity behind Diabetes Week, is focusing on a #talkaboutdiabetes campaign for 2018. As well as asking people to share their stories and raise awareness of the disease, it aims to bring the emotional, physical and personal impact of diabetes into the spotlight.
With obesity rates likely to rise from a quarter of adults to half by 2050 in the UK - costing the NHS about £10 billion a year - it is no surprise that the Department of Health is looking to the food and drink industry to be a major part of the solution.
Statistics released in May in Health at a Glance 2017: The Lancet show that England now has higher obesity rates for 11-year-olds than America – the proportion of US children aged 9-11 who are obese is 18.5% and those aged 10-11 in the UK is at a record 20%.
"With public health advisors saying that childhood obesity is a preventable catastrophe, we as food and drink producers have a vital role to play," said Anke Sentko, VP Regulatory Affairs and Nutrition Communication at BENEO.
According to diabetes.co.uk, body weight is one of the key drivers for Type II diabetes, researchers are already sign-posting key ingredients that can be used to help reduce sugar and fat, as well as manage blood sugar levels and subsequently promote weight management.
A case in point is a study conducted by the research team of Professor Raylene Reimer from the University of Calgary in Canada. It showed that the prebiotic chicory root fibre OraftiSynergy1 from BENEO improved appetite regulation and decreased food intake in overweight and obese children, helping those children to eat less, naturally.
In addition, two research studies, conducted by Professor Gary Frost and his team from Imperial College London, showed major beneficial effects of BENEO's chicory root fiber OraftiSynergy1 (oligofructose-enriched inulin) in reducing the risk of diabetes.
Professor Simon Capewell, of public health and policy at Liverpool University, said: "This is a preventable catastrophe."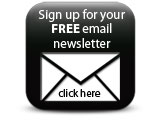 Sentko said: "As those key players in the food and drink industry, we have the responsibility and the opportunity to create products that promote health, not hinder it – let's make the next ten years count!"
Companies