Tocotrienol (EVNol)-enriched facial masks improve skin moisture and antioxidant levels
Human clinical study shows that a gel mask formulated with palm mixed tocotrienol complex is able to maintain skin moisture levels and, at the same time, enrich the skin with antioxidants
ExcelVite, the leading and only GMP-certified tocotrienol and palm mixed-carotene producer, shares the results of an in vitro and human efficacy study of facial gel mask infused with palm tocotrienol complex (EVNol) in conferring a facial skin moisturising benefit.
Among the many skincare product categories, the market for facial mask is still considerably small compared with overall global skincare sales. However, in the United States and some European countries such as the UK, Italy and Spain, facial mask sales are on the increase.
In fact, the sales of facial mask in the US experienced a significant 60% rise to $65.5 million between July 2013 and June 2014, according to market research firm NPD. Yet, the main consumer of facial masks comes from China, where the 2014 market size was estimated to be $1.6 billion, and growing at an average 30% rate annually, according to a report from HAPPI China.
In a technical publication, researchers from the Malaysian Palm Oil Board (MPOB) developed a formulation of a facial gel mask infused with palm mixed tocotrienol complex (EVNol) – the high performance vitamin E. Upon contact, the gel hydrates and seals the moisture in the skin and, at the same time, enables the transdermal delivery of tocotrienol.
To study the efficacy of the gel mask, MPOB researchers first tested the EVNol-infused gel for irritancy potential using an in vitro irritancy assay kit before conducting an in vivo patch test on 20 human volunteers. Both in vivo and in vitro studies showed that the EVNol-infused gel was non-irritant to human skin.
Subsequently, they went on to study the moisturising effect of the EVNol-infused gel mask, compared with a placebo and a commercial mask, against untreated skin on 20 human volunteers. The masks were applied for 30 minutes and then removed.
Skin hydration levels were then measured at different intervals for up to 180 minutes. At 180 minutes after gel mask removal, significant differences were observed in skin hydration levels among the mask samples studied; the EVNol-infused gel mask had the most significant hydration benefits by maintaining about 50% of skin moisture compared with the untreated area.
Importantly, using a gel mask without any actives (placebo) showed a significant moisture loss at 30 minutes after mask removal.
Another in vitro skin permeation study was done to assess skin permeability and antioxidant activity of the EVNol-infused gel at different intervals. The permeate fluids collected from the study were found to contain tocotrienols and exhibited potent antioxidant activity using a DPPH-scavenging test.
The researchers concluded that a gel mask formulated with palm mixed tocotrienol complex (EVNol) is non-irritant to skin, able to maintain skin moisture levels and, at the same time, enrich the skin with antioxidants.
'This MPOB study shows that EVNol high-performance vitamin E-infused masks are not a skin irritant and provide an immediate skin moisturising effect that lasted longer than commercial masks. In a study that evaluated the tissue-specific distribution of lipophilic antioxidants, it was found that nearly 15% of tocotrienols (compared with 1% of tocopherol) were distributed to the skin (preferential accumulation of tocotrienols in the skin), hence it is conceivable that a facial gel mask embedded with EVNol will be able to deliver tocotrienol to the skin to confer skin health benefits as shown in this MPOB study and other studies in the past,' says Bryan See, Regional Product Manager, ExcelVite.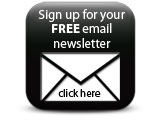 'In view of increased consumer acceptance and expectations on facial mask to improve facial skin health and beauty, it provides a significant market potential and, as such, now is the right time for companies to consider formulating facial masks with EVNol palm tocotrienol complex, which are effective and environmentally friendly, and also deliver a sustainability message as an added marketing advantage and differentiation point,' added Bryan.
Featured Companies