Tocotrienols shown to reduce cardiotoxicity of Epirubicin
While increasing anti-tumour activity in hepatocellular carcinoma
The study used the DeltaGold tocotrienol ingredient supplied by American River Nutrition. Pic courtesy of American River Nutrition
Hepatocellular carcinoma is currently the third most common cause of cancer-related death worldwide. Anthracycline treatment has been a mainstay chemotherapy, but is associated with an increased risk of dose-dependent heart failure which has generally limited its overall clinical use.
A recent study by Hoda Saad and her colleagues in the Department of Pharmacy at the Medical Research Institute of Alexandria, Egypt, found that combining Epirubicin nanoparticles with tocotrienols (members of the vitamin E family) injected into mice with hepatocellular carcinoma resulted in a significantly improved tumour response and markedly less cardiotoxicity. This study was published in the European Journal of Pharmaceutics and Biopharmaceutics.
The tocotrienols demonstrated both anti-tumour activity and higher protection against oxidative stress and inflammation induced by Epirubicin in the heart, when compared with the Epirubicin nanoparticle alone.
The study used the DeltaGold tocotrienol ingredient supplied by American River Nutrition.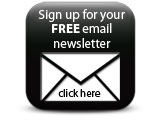 'This excellent study confirms the well-established anti-inflammatory and anti-oxidative properties of delta-tocotrienol and lends further credence to its emergent protective effect as an adjunct to mitigate drug toxicity in addition to its anti-cancer properties. We are excited to begin human trials to validate this terrific pre-clinical work,' said Barrie Tan, Founder and President of American River Nutrition, was quite pleased with the results.
Companies