Top four Romaco products at Interpack
Romaco will showcase its new tube filler, blister packer, cartoner, rotary press at Interpack 2017
Romaco Killian KTP series
The exhibit will comprise the Noack NBP 950 blister packaging machine, the Promatic PCI 915 cartoner and the Kilian KTP 590X tablet press in line with the Siebler STF 120 tube filler.
Romaco will also unveil a system concept for tableting and packing effervescent tablets in tubes which is both technologically and visually integrated.
Horizontal lines are the dominant theme of Romaco's new corporate industrial design, which aims to stress the "line" character of the manufacturer's system solutions for the pharmaceutical industry.
Optimising the overall equipment effectiveness (OEE) is a key priority in all Romaco development projects.
Noack NBP 950 blister packaging machine
This rotary sealing machine is designed to be easy to change, clean and make format changes. The fully interchangeable QuickFeed unit speeds up product changes by making a second unit available while QuickAdjust – the automatic station control system – adjusts the sealing, coding and perforation processes. This saves time and materials during the run-in following a job change.
With a maximum output of 500 blisters per minute, the Noack NBP 950 is aimed at small to medium sized batches. The blisters can be arranged either lengthwise or crosswise to the running direction, enabling numerous blister layouts with different cavity geometries.
Siebler STF 120 rigid tube filler
Romaco's new product line for filling effervescent tablets into tubes will be on show to industry professionals for the first time.
This redesigned system meets all requirements for quick and easy cleaning of the tube filler. The tablet conveyor belt in the feeding area, for instance, can be replaced in a matter of minutes.
The fact that only a small number of compact format parts are necessary typically simplifies retooling. Many settings are completely independent of specific formats, like the adjustment of filling volumes or the ability to adapt to different tube lengths.
The pick and place system for transferring tubes enables controlled feeding, filling and discharge processes. Small tubes, 50mm in length, can be processed. It is also possible to more safely handle aluminium tubes, the company claim.
The Romaco Siebler STF 120 achieves a maximum output of 120 tubes per minute. The tubes are transferred to the filling station in clusters. Fragile effervescent tablets are gently filled according to the rotation principle, suitable for all tablets with a hardness down to 40 Newtons.
Promatic PCI 915 intermittent motion cartoner
The Promatic PCI 915 intermittent motion cartoner has small footprint and maximum output of 150 cartons a minute. This machine represents the low-to-medium performance class.
For the first time, the containers for rejected leaflets and cartons are freely accessible on the Promatic PCI 915 and can be removed and emptied without interrupting operation.
The compact cartoner's cGMP compliant balcony architecture is designed to simplify line clearances. Formats are designed according to the poka-yoke principle to prevent parts from being incorrectly assembled.
As a result, the laregly automated Promatic PCI 915 reduces downtime and permits better OEE values, claim the company.
The use of servo technology rather than mechanical drives protects the components, brings down the noise level and cuts the costs for maintenance.
Kilian KTP 590X rotary press for bi-layer and effervescent tablets
The the newest model in Romaco Kilian's KTP series, Kilian KTP 590X is Romaco's first single-sided rotary press specifically for compressing bi-layer and effervescent tablets, will be launched at Interpack.
The iF award-winning KTP design inspired Romaco to develop a corporate industrial design to be applied to further machines.
Two large, standard-fill shoe modules allow efficient filling of the die with different powders. Tableting takes place in three steps: tamping, pre-compression and main compression.
The use of 28/41 tooling moreover extends the dwell time, meaning a lesser risk of capping and improved tablet hardness. The new fill shoe generation has an optimised paddle design which ensures homogeneous compression of tablets with a maximum diameter of 33mm.
The Kilian KTP 590X boasts an output of up to 511,200 tablets per hour. It has process temperatures of less than 30°C, fast product changes and good hygienic standards.
---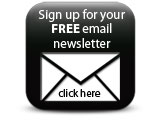 The products are on show at Interpack in Dusseldorf, Germany, from May 4th to May 10th, 2017. The company's area can be found in Hall 16, Stand D15.
Companies