Tranquini encourages all to 'feel the flow'
Tranquini positively relaxed launches its first breakthrough brand campaign
Tranquini, the positively relaxed premium lifestyle brand, has unveiled its first brand campaign under the concept of 'Tranquini Feel the Flow.' The campaign launch comes on the heels of the company's recent announcement of its rapidly expanding global presence, now available in 17 countries across three continents.
Tranquini serves as a tonic for today's fast-paced, high-pressure world and is committed to inspiring people to relax, to be positive, for good to happen in their lives, and in the lives of the people they connect with. The Feel the Flow concept is in sync with Tranquini's brand ethos because it refers to being in the zone and more specifically getting the best out of any situation. The 'Flow' concept is based on an idea conceived by Mihaly Csikszentmihalyi, one of the world's leading pioneers of the scientific study of happiness.
Distributed across all major digital channels, the 'Tranquini Feel the Flow' campaign is being launched in 30 countries with a manifesto film in which upcoming actor Jamie Ward shows through his own eyes what being in the Flow is actually like. Something as simple as his trip from his apartment to work is made effortless due to the fact that he's positively relaxed, or as his inner voice says: 'Cool. Calm. Collected.'
The 'Tranquini Feel the Flow' campaign was created by Gavin Whitfield, Executive Creative Director of NOT NORM, creative studio for Quirk London. The manifesto film was directed by Velocity Films' Gregg Bailey, who has previously shot advertisements for brands, such as Adidas, Puma and Guinness.
'We believe that the Flow campaign perfectly captures Tranquini's essence,' said Ahmed Elafifi, the Founder and Chief Relaxation Officer. 'We pride ourselves on being more than a beverage and on encouraging a positive lifestyle and outlook that fits today's consumer aspirations. We are confident that the Tranquini Feel the Flow campaign effectively conveys this philosophy.'
The campaign debut is accompanied by the launch of the brand web platform, which is populated with inspiring weekly content promoting the concept of Flow, positivity and relaxation. This site is accessible here: www.tranquini.com.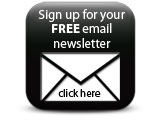 'Flow, quite simply, means being in an alert but relaxed frame of mind so that you can handle whatever life throws at you in a cool, calm and collected way,' said Ahmed Elafifi, the Founder and Chief Relaxation Officer at Tranquini. 'The film shows how when you're calm and feeling good, things go your way – they fall into place. We are confident that this campaign will inspire our audiences to embrace a more positive lifestyle.'
Companies