Triskelion and Lesaffre collaborate to improve digestive simulator
Updates to the system will enable Lesaffre to study and validate the effectiveness of its existing products and develop new solutions for the future
Triskelion has signed a new research collaboration contract with Lesaffre. The subject of the partnerhip is the TIM system, a dynamic in vitro model of the stomach and small intestine developed by Triskelion.
TIM are computer controlled models that realistically simulate processes that occur during the digestion of compounds. In contrast to static digestion models and methods, TIM is a dynamic simulation of gastrointestinal processes, based on in vivo data. This makes it highly predictive for the human situation (>80%) and it can be considered the most advanced digestion model.
TNO (now Triskelion) started development of TIM about 25 years ago, alongside the TNO Intestinal Models. Updates to the system will enable Lesaffre to study and validate the effectiveness of its existing products or develop new solutions for the future.
"With this partnership with Triskelion, we are proud to combine leading technology platforms, such as TIM, with our scientific knowledge on microorganisms and ingredients derived from fermentation. This collaboration will contribute to accelerating the development of health benefit products, such as probiotics, in a sustainable way," says Carmen Arruda, R&D Director at Lesaffre.
TIM is currently used by academia and industry to advance research on the behaviour of orally ingested compounds, such as foodstuffs, functional ingredients or orally ingested pharmaceutical drug products, and their interactions with each other.
Researching orally ingested compounds in vitro shortens product development time and ultimately time to market. TIM users even report fewer animal studies, because these can be replaced by TIM experiments.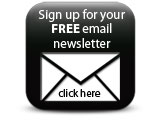 As a global key player in yeasts and fermentation, Lesaffre designs, manufactures, and markets innovative solutions for baking, food taste & pleasure, healthcare and biotechnology. For many years Lesaffre has been relying on its fermentation expertise to develop innovative solutions for its customers. With 570 experts and ten research centres around the world, innovation is at the heart of its development and Lesaffre is today focused on providing new solutions to tomorrow's nutrition and health challenges.
Featured Companies
See also