Two new Tereos offerings address today's nutritional challenges
Tereos, a global supplier of long-lasting nutritional solutions, has taken advantage of its new unified structure to develop two new solutions: Sweet&You and Sauté Végétal
At Food ingredients Europe 2017, Tereos will present its new offerings, developed from its unique expertise and unparalleled portfolio of sweeteners, starches, fibres and proteins from natural sources.
Sweet&You is a 360° reformulation service to optimise nutritional profile, cost-efficiency, taste and texture in customers' product formulations.
Thanks to this new offer, Tereos intends to turn market challenges, such as sugar reduction or consumers' ever-changing eating habits, into opportunities.
To do so, Sweet&You delivers a high-level service and a fast time-to-market.
"Sweet&You allows us to leverage our global presence, wide expertise and extensive R&D capabilities, to create unique formulas tailored to one's needs."
"We put at our customers' disposal our state-of-the-art application lab and dedicated expert teams, working closely to develop THE optimum sweetening formulation tailored to each customer," said Eric Villain, Marketing and Sales Excellence Director.
As a market leader, Tereos has the widest range of plant-based sweetening solutions available.
Today, Tereos offers more than 400 different sweetening ingredients: from sugar and cereal sweeteners to stevia, from reduced to no calories sweetening products.
Sauté Végétal is Tereos' new plant-based, high-protein food. It is a clean label gourmet specialty based on wheat and chickpea.
The product addresses the population's nutritional needs with its sustainable plant-based formulation, long shelf-life and wide industrial and culinary possibilities.
"With Sauté Végétal, we aim to reinvent tomorrow's food. It's made from locally grown natural ingredients, and it's easy to use. So it's not only tasty and convenient, but supports sustainability across the board as well," said Anne Wagner, R&D Director.
A 100 g portion of Sauté Végétal provides 25-30% of the daily protein requirement.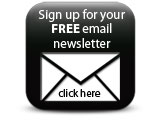 Thanks to these two new solutions, Tereos demonstrates its continued commitment to provide its customers with long-lasting solutions, responding to fast-changing environments and complex nutritional challenges.
Companies