US Hemp Roundtable responds to FDA NDIN rejections
"This should be a clarion call to Congress that it is time to step in and pass legislation to ensure that CBD products are held to the same standard as all dietary supplements and food ingredients"
The US Hemp Roundtable has released a statement in response to the FDA's rejection of two dietary ingredient notifications (NDINs) recently submitted for full spectrum hemp extracts.
"The FDA's actions send a discouraging message to the entire hemp and CBD industry, especially in light of the fact that these firms provided more than ample safety data and cooperated with FDA's requests throughout the process," the organisation said.
"When held to the same regulatory standards as other dietary supplements and food ingredients, hemp-derived CBD products have a strong safety profile; the dangers to consumers are only posed by the unregulated marketplace that FDA continues to propagate.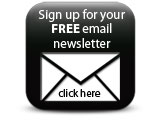 "This should be a clarion call to Congress that it is time to step in and pass legislation to ensure that CBD products are held to the same standard as all dietary supplements and food ingredients, and to reject an NDIN-only path. It's been more than two and a half years since hemp was legalised by the 2018 Farm Bill, and without congressional intervention, the hemp farming industry will continue to struggle, and consumers stand to lose as well."
Companies