US launch Mythocondro: a non-animal chondroitin sulphate
The American market has started to launch the first dietary supplements with Mythocondro, the unique 100% vegan chondroitin sulfate similar to human synovial fluid, manufactured by Gnosis
Mythocondro is the first non-animal chondroitin sulphate product on the market obtained through the exclusive natural fermentative production process developed by Gnosis.
The result of this innovative approach is a 100% vegan product, suitable for vegetarians and free from restrictions of use related to religious and supply issues.
Mythocondro radically and definitely solves the long-standing, undisputed problems of poor quality and potential safety issues of animal-derived chondroitin sulphate.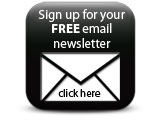 Its natural origin not only makes the product suitable for everyone, but also guarantees a reliable and reproducible source of chondroitin sulphate, highly pure (99% by HPLC) with demonstrated great bioavailability, efficacy and safety.
Featured Companies