Using prebiotic fibres to reduce calories
Prebiotic fibres offer new opportunities for weight management, says Antje Jungclaus, PhD, Senior Manager, Nutrition Communication, BENEO-Institute
Research confirms the importance that consumers are increasingly placing on fibre intake in their daily diet. The reasons are many, but one key motivator that is making consumers more conscious of including fibre in their diets is weight management.
Here, Antje Jungclaus, PhD, Senior Manager of Nutrition Communication from the BENEO-Institute, explains how prebiotic fibres support weight management in the long-term, with a particular focus on managing calorie intake.
It doesn't take much to cross over from weight maintenance to weight increase. For example, the rise in body weight in the US population from 1980–1994 could be accounted for by an intake of only 4kcal more than the amount needed per day to maintain a healthy weight in women, and 13kcal more in men.1 As a result, a typical adult can gain approximately 1kg per year during their lifetime. Taking this into consideration, it's clear that eating slightly fewer calories per day could make the difference between a healthy and an unhealthy body weight.
BENEO's prebiotic fibres can help food manufacturers — and therefore consumers — to address this issue and support weight management in the following (key) ways:
reducing the caloric value of foods
helping consumers to eat less
managing their blood sugar.
Can prebiotic fibres help consumers to eat less?
Animal and human intervention studies suggest that prebiotic fibres can play a pivotal role in achieving the goal of helping consumers eat less. Indeed, BENEO's Orafti Synergy1 (oligofructose-enriched inulin) and oligofructose have been shown to have beneficial effects on our energy balance, by helping to reduce spontaneous caloric intake in people consuming a non-restricted diet. In a study involving overweight and obese adults, Orafti Synergy1, included at a daily dosage of 12g/day for 3 weeks, resulted in a significant reduction in energy intake.2
However, it isn't only those who are overweight who can benefit from an increase of prebiotic fibre in the diet. Two earlier studies conducted in normal weight adults supplemented with 16g/day of Orafti Synergy1 or Orafti Oligofructose for 2 weeks also showed that the total daily energy intake of the participants was reduced when the prebiotic fibres were present in their diet.3,4
It isn't only those who are overweight who can benefit from an increase of prebiotic fibre in the diet.
Taken together, these human intervention studies have reported a consistent reduction in energy intake, following supplementation with 12-16g of prebiotic chicory root fibres daily. The reduction in total calories consumed was sustained with time and showed in normal weight, overweight and obese individuals. The influence of chicory root fibres on daily energy intake is believed to result from their specific fermentation properties and the production of short chain fatty acids that positively influence satiety regulation and subsequent food intake.
Some subjective parameters related to appetite sensations, such as lower hunger ratings, were also positively modulated in the hours following a test meal. Results suggest that Orafti Synergy1 or oligofructose help appetite regulation, enabling a reduction in energy intake to be achieved. However, such effects on appetite regulation still require further substantiation.
The effects of prebiotic chicory root fibres on energy intake have also been shown to have positive consequences in the context of body weight management. A 3-month intervention in overweight and obese adults has demonstrated that prebiotic fibre supplementation can bring adult weight gain to a halt.5 This study found a reduction in body weight of about 1kg in the group fed 21g of oligofructose per day, compared with an increase of 0.5kg in the control group. Although this does not represent a cure for obesity, such reductions in weight could, with time, help consumers to achieve and maintain a healthy weight.
In this 3-month study, it is also worth noting that weight reduction was mostly abdominal fat loss, an important factor in reducing the risk of metabolic disease. By week six, there was also a significant reduction in energy intake in the prebiotic group, compared with the control group (Figure 1).
Figure 1: Effect of 12-week supplementation with Orafti P95 (21 g/day) or placebo on body weight, body fat mass and trunk fat mass in overweight and obese subjects (*p<0.05).
Professor Raylene Reimer (University of Calgary, Calgary, Canada) says of the associated benefits of prebiotic fibre on energy intake: 'Given that sustained and meaningful reductions in energy intake are essential to long-term weight management, these findings suggest that prebiotics play an important role and deliver a positive message about adding fibre to the diet in contrast to the traditional advice of simply reducing calories.'
The prebiotic effect
Apart from the benefits described above, manufacturers can also add dietary fibre to foods to reduce its caloric content — without altering the product's taste profile. BENEO's Orafti inulin and oligofructose prebiotic fibres hold the key. Both prebiotic fibres are non-digestible carbohydrates derived from chicory roots and can be used to enrich the fibre content of a wide range of food and drink products.
Not only can they be used to add fibre to a product, but they can also be used to reduce the fat or sugar content without compromising the product's taste or texture. Compared with fully available, high glycaemic carbohydrates, inulin-type fructans from chicory provide only half the calories. As a result, prebiotic fibres enable food manufacturers to produce lighter versions of traditional indulgent food products such as ice cream, yoghurt, dairy drinks or smoothies that consumers do not want to sacrifice when entering a healthier eating regime.
Blood glucose management: beyond calories
As well as encouraging fewer calories to be consumed by reducing the fat or sugar content of a product, including a greater amount of prebiotic fibres in a daily diet can also help to control an individual's blood glucose levels. According to a recently published Scientific Consensus Statement developed by an international committee of leading nutrition scientists from ten countries on three continents, it was confirmed that there is convincing evidence that low glycaemic diets reduce the risk of type 2 diabetes and coronary heart disease, help to control blood glucose in people with diabetes and may also help to manage weight.
Prebiotic fibres such as BENEO's Orafti inulin and oligofructose are non-digestible carbohydrates and can replace high glycaemic carbohydrates (such as glucose, sucrose, maltodextrins or starch as in white bread or boiled potatoes) on a weight-by-weight basis, lowering the glycaemic profile of the final product.
New proprietary research from BENEO, Cosucra and Sensus, which led to a positive EFSA claim evaluation, has clearly shown the positive impact on blood glucose response when a proportion of the sugar in a product is replaced with the prebiotic fibre oligofructose (derived from chicory). The new oligofructose data demonstrate a significantly lower blood glucose response with a 20% replacement.
With prebiotic fibres being such a powerful tool in supporting weight management, it is no wonder that more and more manufacturers are discovering the potential of ingredients such as BENEO's Orafti Synergy1 and Oligofructose for new product development. Fortifying foods and beverages with such multifunctional ingredients enables manufacturers to pass these benefits onto their consumers and help them to enjoy their favourite foods and manage their weight at the same time.
References
1. L.K. Khan and B.A. Bowman, 'Obesity: A Major Public Health Problem,' Annu. Rev. Nutr. 19, 13–17 (1999).
2. M.T. McCann, et al., 'Oligofructose-Enriched Inulin Supplementation Decreases Energy Intake in Overweight and Obese Men and Women,' Obes. Rev. 12(Suppl. 1) 63–279 (2011).
3. P.D. Cani, et al., 'Gut Microbiota Fermentation of Prebiotics Increases Satietogenic and Incretin Gut Peptide Production with Consequences for Appetite Sensation and Glucose Response After a Meal,' Am. J. Clin. Nutr. 90, 1236–1243 (2009).
4. P.D. Cani, et al., 'Oligofructose Promotes Satiety in Healthy Human: A Pilot Study,' Eur. J. Clin. Nutr. 60, 567–572 (2006).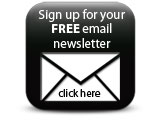 5. J.A. Parnell and R.A. Reimer, 'Weight Loss During Oligofructose Supplementation is Associated with Decreased Ghrelin and Increased Peptide YY in Overweight and Obese Adults,' Am. J. Clin. Nutr. 89(6), 1751–1759 (2009).
Companies