Valens Company gains access to GMP manufacturing in Australia
The company will utilise a licensed medicinal cannabis manufacturing facility with TGA and EU GMP capabilities in Southport, Queensland Australia, run by THC Pharma, an Epsilon Healthcare subsidiary
The Valens Company, a manufacturer of cannabis products, has announced a partnership with Epsilon Healthcare, a global healthcare and pharmaceuticals company, for access to its GMP facility in Australia for manufacturing products. Products will be distributed through Valens' Australian distribution partner, Cannvalate.
The partnership also marks the first GMP manufactured products to be sold through Valens in Australia, and also enables the company to deliver GMP-grade products to Latin America, Europe, UK and Asia-Pacific.
Epsilon's wholly owned subsidiary, THC Pharma, runs a licensed medicinal cannabis manufacturing facility with TGA and EU GMP capabilities in Southport, Queensland Australia. The Southport facility is a 10,000 sqft botanicals extraction facility capable of extraction of raw plant material and downstream purification and isolation processing. The facility consists of its own QC lab and grade D cleanroom space for the manufacture of oral dose format products. Epsilon also owns a number of medicinal cannabis assets, including the Tetra Health clinic, and the Medimar Platform, an end-to-end ecommerce solution for nutraceuticals and cannabis.
"With this partnership we have fulfilled our promise to achieve GMP manufacturing in 2021 and we have gained access to international cannabis markets through the 'Valens way,' utilizing an asset-light approach that allows us to export to GMP markets globally. We are excited to work with the largest and most advanced cannabis manufacturing facility in the Southern Hemisphere to distribute GMP products, and look forward to advancing our product distribution capabilities through our continued partnership with Cannvalate," said Tyler Robson, CEO and chair of The Valens Company.
Jarrod White, Chief Executive Officer of Epsilon noted, "This year alone, Valens has grown exponentially not only across provinces and territories in Canada, but in the US as well, which is an excellent platform for the growth we see forthcoming in the international Medicinal Cannabis market generally. Epsilon's partnership with Valens as a leading manufacturer of cannabis products is complementary to our facility, being the largest TGA and EU GMP facility in the Southern Hemisphere."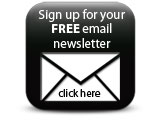 This initial production run is the first milestone of Valens' partnership with Epsilon. Valens anticipates that the partnership will see further expansion as it receives additional orders for GMP product globally.
Companies