Valensa introduces Flex Pro ES astaxanthin gummy for joint health
Advanced formula brings together astaxanthin plus three ingredients
Valensa International is shipping a new joint health gummy based on its Flex Pro ES joint health product, previously only available in capsules.
Flex Pro ES Gummy provides joint health support using Inulin plus antioxidant Zanthin Natural Astaxanthin, BiovaFlex water-soluble egg shell membrane, Boswellia, and a proprietary form of hyaluronic acid.
Valensa says the patent-pending formula avoids using chondroitin and glucosamine/MSM.
Rudi Moerck, President and CEO of Valensa, said the success of Flex Pro ES capsules as a joint health formula led to the development of the gummy form product.
'Flex Pro ES has been one of the most successful formulated products at Valensa,' he said. 'We felt that we could provide the benefits of Flex Pro ES to a wider range of consumers by extending it to this delivery form.'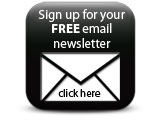 He added that in developing this gummy, the company tackled the drawbacks of typical gummy products by using Inulin plus organic Stevia in place of sugar and by also avoiding GMO and soy ingredients.
Companies