Vegan sushi maker gets cash injection from Kale United
Ocean Hugger Foods has received support in the form of an undisclosed amount of funding and strategic advice, particularly regarding expansion into the Scandinavian region
Ahimi sushi, as shown on the company website
Plant-based company Kale United has made a strategic investment in Ocean Hugger Foods, a food producer offering plant-based alternatives to fish proteins.
Based in New York, US, Ocean Hugger specialises in supplying its fish substitutes to restaurants and supermarket sushi vendors.
The plant-based replacement for tuna has been developed by Certified Master Chef James Corwell. Called Ahimi, the tuna substitute is tomato-based and contains only a few simple ingredients. Other products in the pipeline include an eggplant-based eel alternative, Unami; and a carrot-based salmon alternative, Sakimi.
Scandinavia is emerging as a key innovator and its demand base for plant-based and sustainable products is growing. Kale United is based in Sweden and the company is attempting to help international brands such as Ocean Hugger grow, with new distribution channels in Sweden, Scandinavia and further afield.
This is the first strategic investment following Kale United's successful crowdfunding round completed at the end of 2018, raising over €250,000. The terms of this new investment have not been disclosed.
The strategic investment from Kale United will be coupled with support exploring new distribution channels for Ocean Hugger's products into European markets. As part of the Kale United ecosystem, Ocean Hugger will also benefit from the experience of Kale United's global partners.
Kale United founder, Måns Ullerstam, said: "It is a fascinating time for food technology. Sustainable plant-based alternatives to fish proteins are set to be a central part of the growth of the dynamic vegan food sector in 2019, representing the next generation of game-changing plant-based companies addressing one of our planets most pressing sustainability and ethics challenges."
British Investors
Kale United has also recently partnered with plant-based investment company Johnson Resolutions, which, through co-founders, Cliff Johnson and Simi Valecha, offer start-up investments to burgeoning plant-based brands, as well as financial consulting to optimise business strategies and workplace wellbeing to create progressive work environments.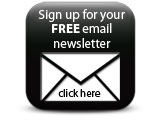 Johnson has joined Kale United as an experienced financial advisor, bolstering the business' strategic operational and financial oversight.
Companies