Vegetarian Chondroitin Sulfate
A turning point for Mythocondro
Prof Nicola Volpi, Associate Professor of Biochemistry at the University of Modena and Reggio Emilia (Italy), has led a group of scientists in the human evaluation of the bioavailability and pharmacokinetic profile of a new formulation in tablets of the non-animal, fermentation-derived Chondroitin Sulfate.
In the study, Mythocondro which is manufactured by Gnosis - the experts in producing and selling active and functional ingredients - was compared to animal Chondroitin Sulfate.
Prof Volpi is internationally recognised as an eminent expert of Chondroitin Sulfate (CS). He has worked in the field of complex macromolecules, ie polysaccharides, glycosaminoglycans, glycoproteins and proteoglycans since 1990, for over 25 years, and this gave him an undeniable worldwide reputation in the field of CS.
In particular, the studies he published about the different analytical profiles, the chemical characterisations and the human clinical impacts of different origins and qualities of CS, had a great impact on the international scientific community and in the marketing of CS.
The new study - single-centre, single-dose, open-label, randomised, two-way crossover – was centred on the evaluation of how the chondroitin sulfation pattern, in particular in position 6 of the disaccharide chain, and the charge density of Mythocondro, may influence the capacity of CS to interact with various extracellular molecules and allow exerting more pronounced chondroprotective effects than a CS of extractive origin, as already demonstrated in an animal model study.
The study represents a turning point in the use of low molecular weight non-animal CS
The study represents a turning point in the use of low molecular weight non-animal CS. In fact, the enhanced pharmacokinetics characteristics of Mythocondro allow it to be used at reduced daily dosage (600 mg/day instead of the current suggested 1200 mg/day) and offers a once-a-day alternative to larger CS pills that need to be taken 2 times a day.
The results will be published in the Journal of Clinical Pharmacology in Drug Development with the title of "Oral bioavailability and pharmacokinetic of non-animal chondroitin sulfate and its constituents in healthy male volunteers".
About Mythocondro
Recently included in the Union List of Novel Foods in accordance with the Novel Food Regulation (EU) 2015/2283, Gnosis' Mythocondro is the first vegetarian non-animal Chondroitin Sulfate (CS) obtained through a fermentation-based manufacturing process providing a reliable and reproducible source of product.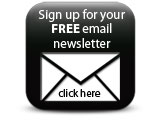 It is the perfect alternative to animal-derived CS - very frequently reported to be of poor quality, heterogenic, often adulterated and potentially contaminated - Mythocondro solves these long-standing and acknowledged problems and the potential safety issues of animal-derived CS.
Featured Companies