Verus makes acquisition to enter South American nutraceutical market
Brazil-based health and nutrition company Nutribrands owns, imports, and distributes more than 150 trademarked "Made in USA" products for the Brazilian market
Photo as seen on Verus website
US-based Verus International has acquired a controlling interest in Nutribrands, a Brazil-based health and nutrition company that owns, imports, and distributes more than 150 trademarked "Made in USA" products for the Brazilian market. Founded in 2004, Nutribrands has established a geographical presence in the sports nutrition, energy, vitamin supplement, and fat reduction categories.
Nutribrands' product mix includes the Arnold Nutrition and 16 other brands in the sports nutrition and body building space; gourmet protein bars; a complete line of nutraceuticals, vitamins and functional oils sold under the VitaVale brand; and the Lean-Slim line in diet and weight loss.
Nutribrands management believes its Vivamil energy shot was the first pure caffeine product released in the Brazilian market. In addition to its own brands, Nutribrands is also the exclusive Brazilian distributor for Hi-Tech and APS.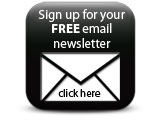 "We had multiple reasons to seek out this acquisition. First, Nutribrands gives us an instant foothold in the largest South American consumer market, with the potential to reach tens of thousands of drugstores, convenience stores, supermarket points of purchase, and e-commerce stores," explained Verus CEO, Anshu Bhatnagar. "We acquired some established, leading brands and revenue, along with some very promising opportunities for growth. In particular, Nutribrands was looking for a partner to help develop its Vivamil energy shot, which, along with other products in their portfolio, has a large, unfilled backlog."
Companies