Vesta Nutra to showcase popular ingredients at Vitafoods Asia
The US-based company will showcase two of its most sought after ingredients, MK-7 (Vitamin K2 or Menaquinone-7) and SAMe
Vesta Nutra will showcase two of its most sought after premium ingredients, MK-7 (Vitamin K2 or Menaquinone-7) and SAMe. MK-7 can help promote heart health and improve cardiovascular health. SAMe can help support liver function as well as improve joint mobility.
Vesta Nutra carries the gold standard of MK-7 available. Vest's MK-7 uses a supercritical extraction process allowing 100% trans form while also being environmentally friendly. Our MK-7 comes in several strengths, 0.2%, 0.5% and 1.0%. It is Kosher certified, non-GMO project verified and USP 40 & 41 compliant. The best news is that MK-7 is available for immediate delivery.
Vesta also specialises in the highest quality SAMe ingredient and has been a finished product manufacturer of SAMe for over 20 years. While SAMe (S-adenosyl-L- methionine) is a naturally occurring molecule in the human body, it does decline with age. SAMe provides a three-fold benefit to support healthy mood, joints, and liver. Vesta carries SAMe in tablets in 100mg, 200mg, and 400mg strengths, while also having the option to add the raw ingredient to your formulation. An added bonus of SAMe is it's safe for pets!
Vesta offers gold standard ingredients without having to wait for months on end. Vesta Nutra is an FDA-registered provider of non-GMO, radiation-free and allergen-free ingredients produced under an NSF-cGMP certified conditions. Consider Vesta as your partner in the nutraceutical industry to supply high-quality ingredients AND manufacture your ideas into reality at our FDA-registered cGMP facility.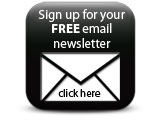 Visit Vesta Nutra at Booth L22.
Companies