Video tour marks opening of Gnosis by Lesaffre facility
The video shows the inner workings of the 24,000 sqm facility
Gnosis by Lesaffre's has opened its Sant'Antonino Operations plant. The opening was marked with a dedicated video to show the inner workings of the plant where Active Pharmaceutical Ingredients (APIs) and nutraceutical products come to life through the application of state-of-the-art fermentation technology.
The production plant located in the heart of Swiss Alps has an area of 24,000 sqm of total plant area, with a fermentation capacity of 180 cubic metres.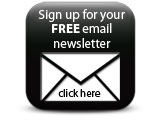 The microbiological and chemical laboratories area is 350 sqm. Through the video, it is possible to take a virtual tour of the main areas of production.
Featured Companies