Vitafoods Asia
25–26 September 2019 | Singapore
Event venue: Sands Expo & Convention Centre, Marina Bay Sands
Organiser: Informa
Tel: +44(0)20 7017 6297
Email: aimee.went@informa.com
Vitafoods Asia shapes the food industry for optimal health through science and innovation. Asia's No.1 Nutraceutical Event connects over 350 international suppliers and 6,000+ business leaders who are looking to source the most innovative and highest quality nutraceutical ingredients, dietary supplements and services.
The values-driven content, insights, consulting and education initiatives ensure visitors gain a global and regional perspective to explore nutraceuticals from every angle; enabling companies to navigate consumer-driven changes further to identify and profit from untapped growth opportunities.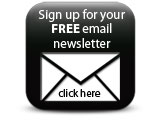 See what's next in the industry at the 9 th Vitafoods Asia in Singapore 25-26 September 2019, your essential source for discovering, learning, networking.
Companies