Vitafoods Asia introduces new K2 Vitamin Pairing
The launch at the nutraceutical event will be from Kappa Biosciences and include a range of K2 in combination D3, which the company calls 'the perfect pair'
Vitafoods Asia 2018
At Vitafoods Asia 2019, buyers can source products that address core and new health areas including vitamin supplements. Kappa Bioscience will launch new products with K2 in combination with calcium, magnesium, and omega-3, along with a new range of multivitamin products.
VP of Sales for Kappa Bioscience, Jörg Büttinghaus, said: "K2 has developed very nicely in categories together with vitamin D3, [into] what we call the perfect pair, and this product combination is one of the top highlights we are going to present this year at Vitafoods Asia."
To see Büttinghaus talk more about the company's activities at the event, watch a video here.
Büttinghaus says that the perfect pair is a combination of two micronutrients that in partnership and synergy transport calcium to the right places in the body. "Take it out of the arteries and the perfect pair moves it into the bones for strong bone development. So, this combination is pretty much at the forefront of the K2 development."
According to Büttinghaus, visitors attending Vitafoods Asia showed them the importance of the show not only to their customers, but to the industry at large. For that reason, he said: "We decided last year for the first time to become an exhibitor, and it was a wonderful show, we had great success and we immediately signed up for a new agreement to be here in 2019."
To help companies like Kappa Bioscience, Vitafoods Asia provides a platform for anyone in the nutraceutical industry to build their business in Asia. This year the event will be in held in Singapore 25-26 September at the Sands Expo & Convention Centre at Marina Bay Sands.
Visitors to Vitafoods Asia can leverage the exhibition and conference to source ingredients and raw materials, meet with contract manufacturers, source branded finished products, discover packaging options, or source services that help address research, marketing, packaging, product development or regulatory issues.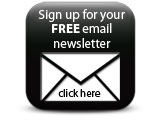 To register for free for Vitafoods Asia 2019, please visit www.vitafoodsasia.com
Featured Companies
See also