Vitafoods Asia relocates to Singapore for 2017
This year's Vitafoods Asia takes place on 1-2 September 2016 at Hong Kong's AsiaWorld-Expo
Vitafoods Asia, the world's leading pan-Asian nutraceutical event, will be held in Singapore in 2017, it has been announced.
Following extensive consultation with exhibitors and visitors, event organiser Informa Exhibitions has taken the decision to move Vitafoods Asia out of Hong Kong for the first time to broaden its appeal further within the Asia Pacific region and worldwide.
Next year's event will take place from 5-6 September 2017 at the Sands Expo & Convention Centre at Marina Bay Sands. The move is expected to attract a new audience that hasn't previously attended the show in Hong Kong. Singapore is a well-connected global city with half the world's population – 3.4 billion people – able to fly there in 7 hours or less. This makes it an ideal location for both visitors and exhibitors, who travel to participate in Vitafoods Asia from all over the world.
This year the World Bank named Singapore as the leading country in terms of 'ease of doing business.' It is a vibrant commercial hub with excellent transport links and straightforward visa access requirements. In addition, the city offers a cosmopolitan environment in which English is widely spoken, making it simple to network and make new contacts.
Singapore is actively positioning itself as the food hub of Asia. It is home to 850 food manufacturing businesses, and eight out of ten top food companies have a presence there, including ingredients businesses such as DSM, Dupont, BASF and Tate & Lyle.
Packaged foods companies with operations in Singapore include Coca-Cola, Nestlé, Unilever and Diageo. Nutrition businesses present there include Abbott, Fonterra, Mead Johnson and Friesland Campina. Among those businesses with R&D and NPD centers in Singapore are Danone, Kellogg's and Mondelez.
Furthermore, Singapore is home to a number of key industry associations, such as the ASEAN Alliance of Health Supplements Associations (AAHSA) and the Singapore Food Manufacturers' Association (SFMA). Several key industry media and market research organisations also operate out of the city.
Vitafoods Asia is the leading Asian nutraceutical event, with a focus on four key sectors:
ingredients and raw materials
contract manufacturing and private label
services and equipment
finished products.
Vitafoods Asia gives visitors the opportunity to source ingredients, raw materials, dietary supplements and services to help grow their business. It is the only event in the Asia Pacific region that provides the opportunity to connect with so many global suppliers from the nutraceutical sector. It also presents an opportunity for visitors to seek advice from a range of industry experts in order to optimise their strategic business decisions.
Chris Lee, Vitafoods Portfolio Director, said: 'We did extensive independent research to understand better the needs of our visitors and exhibitors and the message was clear. Overwhelmingly, they told us that holding Vitafoods Asia 2017 in Singapore would help them meet to their business aims.'
He continued: 'Informa Exhibitions is investing heavily in the move, demonstrating our commitment to the Asian nutraceutical sector. We are confident that staging Vitafoods Asia in Singapore next year will open the event up to new visitors for whom travelling to Hong Kong isn't currently a viable option. Vitafoods Asia 2017 will build on the strong platform we have established in Hong Kong during the past 6 years, reinforcing its position as the largest and foremost global nutraceutical event in Asia.'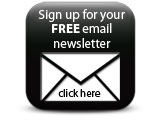 This year's Vitafoods Asia takes place on 1-2 September 2016 at Hong Kong's AsiaWorld-Expo. For more information visit vitafoodsasia.com.
Companies