Vitafoods Europe 2014: the largest show in its history
Nearly 14,000 visitors attended the show between 6–8 May
Nearly 14,000 (13,873) senior industry personnel gathered at Vitafoods Europe between 6–8 May, a 12.5% increase on last year's show, making it the largest Vitafoods Europe in its history. The show once again provided opportunities to discover innovative ingredients, uncover key trends and regulatory updates and discuss potential business opportunities with the industry's leading suppliers and manufacturers. More than 750 global exhibitors showcased ingredients as wide-ranging as chocolate for relaxation, edible insects, krill oil, plant extracts, peptides and enzymes, demonstrating the wealth of innovation and insight driving new product development in the nutraceutical industry.
Chris Lee, Vitafoods Portolio Director, said: 'The nutraceutical industry continues to grow and evolve, despite facing a number of complex challenges that have the potential to hamper its innovative nature. Vitafoods Europe and Finished Products Europe have once again proven to be the perfect platform for bringing together industry experts to discuss these issues as well as the opportunities available to manufacturers and suppliers, while continuing to operate as a key destination for seeking out new business opportunities and networking.'
Exhibitor Dennis Draeger, CEO of Dietary Pro Labs and Probium, commented: 'It seems like all the decisionmakers are here and people are serious about doing business. Everyone here is actually conducting business and we've met some good potential international customers.'
New visitor Dariusz Supel, President of Oleofarm, said: 'I'm here to find new formulations for treatments and to find core partners. This is the first time I've been to the show and I will come again.'
The 2014 exhibition featured a host of innovative new visitor attractions, with a particular emphasis on providing practical information that can be applied to real situations in a business environment.
DSM launched elaVida olive-based antioxidant ingredient
At the New Products Zone, for example, visitors took advantage of free impartial advice on product development from regulation expert Dr John Wilkinson as part of Dr John's Expert Insights. Polo Calvo of Fartons Polo said: 'It was very useful speaking with Dr John; we're launching a product and he provided us with the expertise needed to move forward with the launch. It's potentially very profitable for us to receive his advice.'
The Vitafoods Live! theatre provided a hub for discussion as experts debated some of the hottest topics in the industry, including the future of infant formula, the challenges facing the omega-3 market and the rise of medical foods. Attendees heard how brand positioning and consumer education are key factors for the nutraceutical industry, and how they can apply the latest thinking to their marketing and product development strategies.
Two new Innovation Pavilions featured a selection of business start-ups showcasing groundbreaking new ideas.
Exhibitors praised the Vitafoods Europe team for the new visitor attractions: 'It's the biggest show in Europe and a nice place to meet customers, new people and to network,' said Ulla Freitas, Global Head Science Nutrition at Lonza. Charlotte Beyerholm, Marketing Manager Human, Health and Nutrition at Chr. Hansen, said: 'We see Vitafoods Europe as a great place to be as it is well-organised and an excellent platform for both industry experts and researchers to share knowledge and be inspired.'
Anlit launched its new Omega-3 Focus
In the Exhibitor Presentation Theatre, visitors could learn more about the new ingredients on offer at the show, including how they were developed, their benefits and how they could be used within a finished product. The Nutra Insights Hub returned to the show floor with key topics such regulation and labelling under the microscope. Top analysts from Euromonitor, Datamonitor, EAS Strategic Advice, Mintel, Innova Market Insights, Leatherhead Food Research, Nutrition Capital Network and GOED highlighted key consumers trends, while Clarence Fong and Da Chao Zhang both provided advice on how best to approach the Chinese nutraceutical market. Regulatory Advice Sessions from EAS Strategic Advice filled up fast. Tackling the controversial and often costly issue of regulation, attendees were able to pitch their questions to specialists from EAS Europe and EAS Russia/CIS Region in one-on-one sessions.
The Vitafoods Europe Conference kicked off with a keynote session on the future of nutraceuticals. Dr Andrew Morgan of DuPont Nutrition and Health, Anne Cortier of VP Nutrition and Health, Maité Bruneaud of Ninapharm and Victor Ferrari of Horphag Research put forward their vision for the industry, debating the relevance of EFSA, Europe's competitive edge compared with emerging markets, how protein is changing the industry and how mega-trends such as obesity and ageing populations are fuelling health concerns across the globe. During the course of the programme, discussions covered topics including cognitive health, EFSA health claims and regulatory issues, heart health and sports and personalised nutrition.
Other premium content available at the show included Regulatory Masterclasses presented by Leatherhead Food Research. The Fourfactors of Success Masterclass presented by the Healthy Marketing Team also proved popular, with visitors able to gain insight into what is required to launch a product successfully to market. Everything from customer segmentation to brand and health claim positioning was explained.
Co-located with Vitafoods Europe, Finished Products Europe returned to Palexpo with its biggest show to date. More than 175 global exhibitors demonstrated the vibrancy of the industry, offering retailers and distributors bespoke and off-the-shelf solutions. The New Products Zone provided visitors with a chance to learn more about products launched since last year's show, while visitors flocked to the Tasting Bar to sample vitamins, dietary supplements and functional food and drink products, voting Nutribio's Tri-Nut Bar, a triple layered high protein bar, Best tasting functional food and Probi AB's ProViva, a probiotic fruit drink, Best tasting functional drink.
New to the show, the Finished Products Theatre saw leading associations, regulation specialists and industry experts discuss the latest in supplements and functional food developments.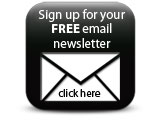 Exhibitor Violeta Zarate, Export Manager at Novadiet, commented: 'Finished Products Europe continues to grow and the number of companies from different countries continues to expand as well. It's an important event for us to meet distributors and it's the best show for us as there are no time wasters and everyone is very professional.'
Companies