Vitafoods Europe 2015 expands international focus with launch of Global Market Theatre
The Global Market Theatre offers an overview of regional markets, regulatory frameworks and the latest innovation in R&D from around the world
The global nutraceuticals product market is expected to reach $204.8 billion by 2017, growing at a CAGR of 6.3%, with North America and Asia Pacific (including Japan) expected to have the largest market share within this sector as a result of health-conscious consumers.
The growth experienced within this market in both developed and less economically developed countries means that for businesses operating within the sector, it is essential to take advantage of the market opportunities globally.
To assist businesses in penetrating new markets across the world, Vitafoods Europe this year introduces a brand new feature, The Global Market Theatre, focusing on making this international growth a reality. Vitafoods Europe is the premier event for the global nutraceutical, functional food and beverage and dietary supplement industries and takes place at Palexpo, Geneva from the 5-7 May 2015.
The Global Market Theatre offers an overview of regional markets, regulatory frameworks and the latest innovation in R&D from around the world. Featuring presentations from leading research and regulatory partners, the theatre presents a thorough overview of the key aspects of doing business in six selected regions: Asia, Southern Africa, Europe & Eastern Europe, Russia and CIS, South America and North America.
The theatre presents information on how to get products to market within these regions, as well as guiding attendees on how to grow and expand businesses to all corners of the world. The brand new theatre provides an introduction for European companies looking to expand their remit globally. The six focus regions each span half a day and all of the content relating to a particular region is grouped together in order for attendees to easily plan their visit.
Within each region, three topics are covered. A market overview will give delegates insight into, and an understanding of the local marketplace. Regulatory framework will also be addressed in each region including good business practice and finally the research and development topic will cover what product innovations are relevant within the specific countries currently.
Regional experts from across the world will join together at the Global Market Theatre to provide local knowledge on core topics, including a thorough regulatory overview and valuable business insights.
Within the Russian and CIS region, Christopher Shanahan, Global Program Manager Chemicals, Materials and Food, Frost & Sullivan, leads a session on top technology and innovation trends in Russia and CIS food & agriculture applications. Among other areas, this will address the key economic and social challenges facing the region, driving the need for new solutions in food and beverage production.
A session focusing on how to capture the South African growth market consumer will be led by Aurore de Monclin, Consulting Partner, The HealthyMarketingTeam Ltd and will provide examples of successful brand communication from South and West Africa.
With an Asian focus, Nathan Pushpanathan, Managing Director Asia, EAS Strategies, breaches topics such as understanding how the integration of economies in the region has created new opportunities for businesses in the new and vibrant East Asia.
During the Europe & Eastern Europe focus, Laura Jones, Global Food Science Analyst, Mintel, offers specifics on what new technologies are emerging to shape food and drink innovation. This will include examining new product launches that have pushed the boundaries and what the future promises in terms of 3D printing, insect protein and more.
Finally, within the North American focus, Dean Cirotta, President and CEO, EAS Consulting Group, LLC, will offer insights on selling dietary supplements in the US and review all applicable FDA regulations and requirements, whilst Yasemin Özdemir, Market Analyst, Innova Market Insights, will address South America and the LATAM market opportunities for functional beverages.
Carolina Lindahl, Conference and Content Manager at Vitafoods Europe explains: 'This brand new feature has been specifically designed to assist visitors at Vitafoods Europe to further expand and continue to achieve business growth on a global scale.'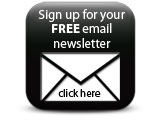 'The Global Market Theatre provides a clear overview of three key areas within six regions around the world: what's selling, what are the regulatory criteria's that need to be met, and what's the latest development in R&D and innovation? The nutraceutical sector is growing across the world and the sessions on offer within the theatre provides both clarity and insights for those visitors looking to take advantage of this growth.'
Companies