Vitafoods Europe: DuPont is the official digestive health sponsor
Among others in its portfolio, DuPont will be showcasing HOWARU Protect, its range of patented probiotic products to add health benefits to food and dietary supplement products
DuPont Nutrition & Health, a DowDuPont Specialty Products Division business in the new company separation, combines in-depth knowledge of food and nutrition with current research and expert science to deliver value to the food, beverage, pharmaceutical and dietary supplement industries.
The innovative solvers are the official digestive health sponsor of the trade fair owing to their expertise. The company has drawn on consumer insights and a broad product portfolio to create probiotic cultures that are scientifically proven to help keep the digestive system running smoothly and to support the body's immune system.
HOWARU Protect, a range of patented probiotic products provide an opportunity to add documented health benefits to food and dietary supplement products. This helps to maintain natural immune defences for targeted populations and lifestyle situations.
DuPont will be showcasing its new opportunities and solutions from an array of health-promoting ingredients for dietary supplements, dairy products, plant-based and fermented foods, beverages and confectionery.
The company will also be showcasing its research, in particular, probiotics science and innovation expertise, across the Vitafoods programme.
Vitafoods will take place on 7-9 May 2019 at Palexpo, Geneva, Switzerland.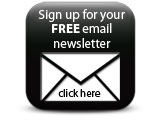 At the event, DuPont Nutrition and Health can be found at booth J10.
Companies