Vitafoods Europe: Frutarom reports new clinical study
Showcasing its range of ingredients, Frutarom will also be presenting the results of a new clinical study on an ingredient's effect on men's health
Frutarom Health will bring a number of natural, health-supporting ingredients to this year's Vitafoods Europe that will be featured in tasty applications to showcase its ability to offer not only the ingredients themselves but complete, turn-key integrated solutions.
Covering an extended range of health benefits to address today's driving health concerns, The Israeli-based company will present innovative natural ingredients that reflect the global provider's commitment to science and quality.
Frutarom's commitment is also reflected in the presentation of a new clinical study supporting the positive effects on men's health of a unique ingredient manufactured using the proprietary EFLA HyperPure production process.
The EFLA HyperPure process enables selective removal of unwanted contaminants, including pesticides, polycyclic aromatic hydrocarbons (PAHs), and unsaturated fatty acids that undergo rapid peroxidation, degrading other ingredients and generating unwanted by-products such as heptanol.
At the Vitafoods' Education Program and the Mental Wellness Summit, where Itay Shafat, PhD, will be presenting trends in new delivery systems of functional foods and beverages for mental wellness on Wednesday, 8 May at 10:30 AM.
Vitafoods will take place on 7-9 May 2019 at Palexpo, Geneva, Switzerland.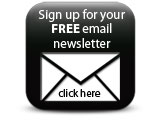 At the event, Frutarom can be found at booth J20.
Featured Companies