Vitafoods Europe: Rousselot gives the personal touch
The Dutch company will show how its portfolio can be personalised to individual customer needs and give a talk on how to implement this for healthy ageing
Rousselot is due to showcase and present at the nutraceutical trade show in May 2019. Not only will the gelatin and collagen peptides producer be showing their portfolio and its new additions, it will also give a talk on "Personalised nutritional solutions for healthy ageing". Read on to find out more.
A brand-new addition to the Peptan IIm portfolio will be shown by the Dutch company at this year's Vitafoods Europe.
The gelatin and collagen specialists will also introduce five consumer personas to illustrate its understanding of consumers' unique requirements and how it develops nutritional and delivery solutions to meet these different needs.
In its continuous effort to improve the production and performance of all kind of delivery forms, Rousselot will also showcase new applications concepts including the first sugar-free fortified gummies made with SiMoGel for starchless production.
Launch of Peptan IIm B for joint health
After the introduction in 2018 of Peptan IIm P – a hydrolyzed collagen type II matrix of porcine origin, Rousselot now launches Peptan IIm B of bovine origin to meet global expectations and add more choice for nutraceutical manufacturers looking to formulate with type II collagen for their joint health products. This latest ingredient complements the growing Peptan portfolio of scientifically-backed collagen solutions, including Rousselot's existing Peptan type I collagen peptides – which have been shown to reduce muscle soreness and accelerate recovery in a new scientific study.
Solutions for individual needs
Innova Market Insights has listed the "eating for me" trend as one of its top trends for 2019. This is demonstrated by the growing movement towards holistic health and wellness driving innovation in the food and nutrition market, as consumers increasingly search for nutritional solutions that will meet their unique dietary requirements, support more active lifestyles, and help safeguard their health as they age. Consumers are also looking for convenient, easily consumed and innovative delivery formats that can fit in with their daily routines.
To showcase its understanding of consumers' unique requirements and how it develops nutritional and delivery solutions to meet different needs, Rousselot will introduce visitors to the following five consumer personas:
Jason, a 10-year-old boy who wants to grow tall and strong.
Laura, a working millennial woman looking to keep a balanced lifestyle, feel healthy and maintain a youthful appearance.
Kenny, a 35-year-old semi-professional athlete looking to reduce recovery time and inflammation, so he can get back into training quickly and play at his next game.
Bob, a slightly overweight business director in his early forties working over 60 hours per week, trying to stay fit and look good for his profession.
Naoko, a 64-year-old lady who wants to age well and live an independent life.
Rousselot brings its comprehensive expertise to help nutraceutical manufacturers develop complete nutritional solutions that will fit and appeal to wide groups of consumers, which are reflected in each persona. To meet each of their needs, Rousselot proposes not only targeted health ingredients backed by science, such as collagen peptides, but also a range of clean label excipients to develop innovative delivery forms and applications.
Application concepts
Peptan and Peptan IIm will be included in several application concepts at the booth fitting each persona's needs, including a sports gel and capsules made with Rousselot world-class gelatin, a frozen matcha yoghurt for a healthy lifestyle, and beauty gummies made with SiMoGel. Other applications include ProTake meal replacement blend for protein enrichment and satiety, and softgels made with StabiCaps.
Conference on personalised nutrition
Dr Sara de Pelsmaeker, Product and Business Development Manager at Rousselot, will also explore the concept of individualised nutrition and present "Personalised nutritional solutions for healthy ageing" on Thursday 7 May at 1 pm, at the New Ingredients theatre.
Vitafoods will take place on 7-9 May 2019 at Palexpo, Geneva, Switzerland.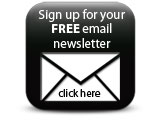 At the event, Rousselot can be found at booth E34.
Featured Companies