Vitafoods Europe returns May 2020: Here is everything you can expect
The annual event is expected to attract more than 25,000 visitors and will host more than 1,250 leading exhibitors from four key sectors
Vitafoods Europe returns to Geneva on 12 – 14 May 2020 to once again connect the global nutraceutical industry in one place. The successful annual event provides a platform where the entire industry gathers to meet, talk, learn and do business and it's the place to source innovative quality ingredients and products, discover product development solutions and meet technical experts and thought leaders.
As the leading buying and sourcing event for the nutraceutical industry, Vitafoods Europe is attended by a global audience across the ingredients & raw materials, branded finished products, contract manufacturing & private labelling, and services & equipment sectors. This year's show is expected to attract more than 25,000 visitors and will play host to more than 1,250 leading exhibitors from across these four key sectors.
Vitafoods Europe is the perfect opportunity for visitors to enrich their understanding and explore the most important market trends, regulatory complexities, packaging and labelling challenges and market drivers through brand new event content and educational visitor attractions. For 2020 five new features have been announced so far for the Show Floor: the Vitafoods Insights Stage, the Sustainability Corner, a Plant-based Sampling Bar, the Start-up Pavilion and the Media Hub. Popular features from previous years will be returning as well, such as the Life Stages Theatre, the Tasting Centre, the New Products Zone, the Sports Ingredients Theatre, New Ingredients Zone, Market & Trend Overview and our International Pavilions.
Discover free-to-attend sessions at the Vitafoods Insights Stage all addressing key topics, such as sustainability and traceability, diversity and inclusion as well as marketing to the end consumer. The Sustainability corner will also feature insights within the nutraceutical industry, including transparency efforts and Vitafoods' commitment to a more sustainable future.
Explore the latest developments in the plant-based market at the plant-based Sampling Bar and make sure to visit the Start-up Pavilion, a dedicated area for entrepreneurial businesses and start-ups to showcase innovative ingredients, technologies, services and finished products.
Visitors can also pick up the industry's most insightful publications in the brand new Media Hub, a dedicated Media space on the show floor displaying multiple magazines, such as Nutraceutical Business Review.
A key focus for Vitafoods Europe has always been to connect the community and encourage collaboration and discussions around key issues in the nutraceutical industry. While dedicated zones, specialised theatres and other features will focus on the industry from a professional standpoint, additional events will be taking place during the three days to give visitors the opportunity to network in a more relaxed setting. These events include the Community Breakfast, Nutrition Capital Network's annual European Investor Meeting, a 5K Run and the Yoga Wellness session.
For more information, visit vitafoods.eu.com/en/visiting/whats-on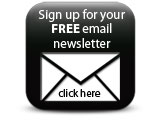 Register for your free ticket to Vitafoods Europe here.
Companies