Vitafoods Europe to tackle the personalised nutrition challenge
How can personalised nutrition break out of its niche and achieve mass market appeal? This will be one of the major questions tackled at next year's Vitafoods Europe (15–17 May 2018)
Advances in genomics and wearable technology have created new opportunities for products tailored to individual consumers.
And in a new poll, personalised nutrition ranks as one of the most important industry trends for 2018, behind only clean label and scientifically supported health claims.
The organisers of Vitafoods Europe surveyed 208 industry representatives between 14 November and 4 December 2017.
They were asked to identify the three most important industry trends during the coming year. Clean label came first (chosen by 49%) followed by scientifically supported health claims (39%) and personalised nutrition (21%).
Yet, despite its potential, personalised nutrition is yet to fully hit the mainstream.
This challenge will be the subject of a new full-day interactive workshop in the Vitafoods Europe 2018 Education Programme.
Experts will explore issues such as ways to improve consumer awareness, and legislative and policy changes that could benefit the category.
Chris Lee, Managing Director at Informa Exhibitions, Global Health and Nutrition Network, Europe, said: "The potential of personalised nutrition is huge. Everyone is talking about how businesses can harness the opportunities it creates to meet consumer demand. It hasn't quite conquered the mass market yet, but we'll be asking what needs to happen to help it hit that tipping point."
The new workshop is one of a range of changes designed to enhance the Vitafoods Europe Education Programme.
Additionally, the Research & Development Forums and Business & Marketing Forums will for the first time include round table discussions, creating a more interactive experience. They will address questions such as the impact of Brexit and the use of trends in product positioning.
Chris Lee added: "Vitafoods Europe is a unique platform for the industry to tackle common challenges."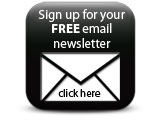 "In 2018, there will be particular focus on different routes to successful product development and market access. There will also be more opportunities for visitors to interact with experts who can help them meet their business objectives."
Companies