Vitafoods preview: DuPont Nutrition and Health to present trend-focused ingredient solutions
DuPont Nutrition and Health will showcase an array of ingredient solutions addressing key areas for health- and wellness-minded consumers
DuPont Nutrition & Health will showcase an array of ingredient solutions addressing key areas for today's health- and wellness-minded consumers on Stand 21025. Visitors will be presented with illustrative product concepts that support consumers' desire for immune health, digestive health and effective weight management. Featured solutions include finished formats in dietary supplements as well as food and beverage prototypes based on the comprehensive portfolio that makes up the DuPont Danisco range of ingredients.
"DuPont helps manufacturers respond to consumer trends with new and relevant product offerings that support key aspects of health and wellness," said Craig F. Binetti, President, DuPont Nutrition & Health. "By combining our market insights, broad ingredient portfolio and technical and nutrition science expertise, we deliver complete solutions to help customers build nutrition strategies that satisfy the needs of consumers worldwide."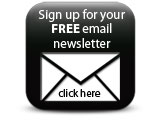 This year, the DuPont presence at Vitafoods will be divided into three principal areas, each highlighting the company's focus on ingredient solutions that respond to consumer needs in a specific area of health: immune health; digestive health; and weight management. DuPont will also highlight ingredient solutions that can improve nutritional profiles without asking consumers to sacrifice enjoyment or convenience.
Companies