Vitafoods preview: Highest concentration of natural astaxanthin
Algatechnologies now offers AstaPure 20 per cent natural algae astaxanthin
Algatechnologies, on Stand 21032, now offers AstaPure 20% natural algae astaxanthin. This high concentration of astaxanthin, provided in CO2-extracted oleoresin form, exceeds any in the marketplace.
AstaPure advanced vegetarian formula allows dietary supplement manufacturers to offer smaller, more friendly sized capsules without reducing astaxanthin levels, and can be used in healthy food and beverage applications. The line also includes 10% astaxanthin oleoresin; 2.5% and 2% vegetarian beadlets; 3% powder; and 4mg capsules, suitable for multiple forms of supplements, cosmeceuticals, foods and beverages.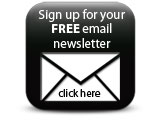 Algatech is a global biotechnology company specializing in the commercial cultivation of microalgae. It employs a closed system exposed to natural sunlight in an environmentally controlled process, making high purity, sustainable products. Algatech holds Kosher, Halal ISO 9001/2000, HACCP and GMP international accreditations, and is a member of the Natural Algae Astaxanthin Association (NAXA), a trade organisation dedicated to educating the public and industry about the health benefits of natural algae astaxanthin and the differences between sources.
Companies