Vitafoods preview: New combinations for better health with Ubiquinol
Kaneka Pharma Europe will exhibit several new products containing the natural micronutrient Kaneka QH Ubiquinol
Presenting its exclusive range of health ingredients, Kaneka Pharma Europe will exhibit several new products containing the natural micronutrient Kaneka QH Ubiquinol on Stand 16037. Since its introduction in 2006, the active form of coenzyme Q10, which is crucial to the body's energy production processes and an extremely powerful antioxidant, has been continually growing in popularity. The company will also showcase the Novel Food-approved licorice root extract Glavonoid, which helps to reduce visceral fat.
Ubiquinol counteracts fatigue, stress and the visible signs of ageing, helps to prevent cardiovascular diseases and supports the body's immune defences. Its high bioavailability enables the vitamin-like nutrient to be taken up by the body more quickly and efficiently than conventional coenzyme Q10.
Having been mainly available in capsule form until now, Kaneka will unveil its latest development at the show — stabilised Ubiquinol powder. Peter Lambrechts, Business Development Manager at Kaneka's Functional Food Ingredients Division, states: "By providing scientifically sound and well-researched health ingredients, Kaneka enables manufacturers of nutraceuticals and functional foods to go to market quickly and efficiently with new products."
Kaneka will also present Glavonoid, a natural plant extract derived from licorice root (Glycyrrhiza glabra L.) that offers unique dual support in fighting visceral fat. On the one hand, it increases the body's own fat burning ability and, on the other, it decreases fat synthesis by down-regulating genes that are involved in fatty acid development.Glavonoid has been proven to be completely safe. An advanced patented extraction process ensures that the ingredient does not contain any glycyrrhizinic acid, a substance with "cortisone-like" side-effects.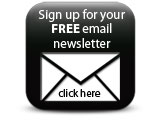 For joint health products, the company offers Kaneka NAG N-Acetylglucosamine — the bioactive form of glucosamine, which the body is able to use more efficiently and effectively than other forms.
Companies