Vitafoods preview: Nutritional ingredients plus functional excipients equals high added value food supplements
Roquette will present its global solutions, aiming to help food supplement companies with their innovation initiatives
Roquette will present its global solutions on Stand 16065 at Vitafoods, aiming to help food supplement companies with their innovation initiatives.
The Roquette teams have put the unique characteristics of their ingredients and excipients to good use; vegetable proteins, soluble fibres, high nutritive value carbohydrates and nutrient-rich microalgae enable many promising food supplement concepts to be formulated. Of note are two new concepts: Snack'N-Tab, a NUTRALYS 100% pea protein tablet with the crunchy texture and taste of peanut that is fat and allergen free, and the Roquette chlorella new orodispersible tablet concept. To complement these ingredients, a wide range of plant-based excipients brings new textures, tastes and opportunities, helping players in the market to improve their formulation and production.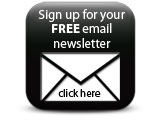 To cite some examples, Roquette offers PEARLITOL Flash for orodispersible melt-in-mouth tablets; KLEPTOSE Linecaps for taste masking; ReadiLYCOAT is an effective solution for attractive and affordable coating; NEOSORB P DC, PEARLITOL SD and DC, SweetPearl P DC and XYLISORB DC is a complete range of directly compressible polyols for a diversity of textures and tastes; and LYCATAB C and LYCATAB C-LM are pregelatinized starches for simplified capsule filling.
Companies