Vital Solutions highlights sport and health concepts at Vitafoods Europe
Taste a selection of sports nutrition concepts on stand J29 with Vital Solutions
Vital Solutions (stand J29) will introduce and showcase its latest scientific results, sports nutrition concepts and branded ingredients at this year's Vitafoods Europe event.
'Sport and sports ingredients is our 2016 motto,' explained Dr Sybille Buchwald-Werner, the company's Managing Director, ' and we're inviting visitors to visit our sports bar and enjoy a range of novel products.'
On display and available to sample, Vital Solutions will offer
Careless drinks to increase your metabolism and energy for sports
Bluenesse drinks and bars to ease your mind and help you to focus on winning
Recoverben drinks for quick and effective post-sport recovery
Benegut products to regulate digestion during sports.
The concepts were developed in association with Möller Pharma and Josef Möller GmbH & Co. KG, who owns the FreshPower brand. The FreshPower range comprises blends to prepare refreshing, sugar- and colourant-free beverages for use during sports and leisure.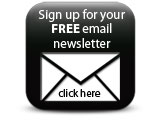 A selection of the most popular flavours, including grapefruit/lemon, pineapple and mango were used as a basis for the blends, with branded ingredients supplied by Vital Solutions.
Companies