Vitamin D: deficient seniors at increased risk of dementia
Ingredients | Cognitive | Research
Study examined whether low vitamin D concentrations are associated with an increased risk of incident all-cause dementia and Alzheimer's disease
Older adults who are severely deficient in vitamin D are more than twice as likely to develop dementia and Alzheimer's disease, warn the researchers behind a new study published in the latest issue of Neurology.
The first large study to investigate the relationship between vitamin D and dementia risk, this multinational research focused on 1658 elderly Americans (ages 65+) who took part in the Cardiovascular Health Study in the 1990s.
The researchers included only those participants who were able to walk without help and who were free from dementia, cardiovascular disease and stroke at the start of the study. The participants were followed for 6 years to ascertain their risk of developing serious cognitive disorders.
The results were alarming. Participants who were moderately deficient in vitamin D had a 53% increased risk of developing dementia of any kind, and the risk increased to 125% in those who were severely deficient in vitamin D.
In addition, the moderately deficient group was 69% more likely to develop Alzheimer's disease, while the severely deficient group demonstrated a 122% risk.
Previous research has established that people with low vitamin D levels are more likely to experience cognitive problems, but this study confirms that vitamin D deficiency may spark a substantial increase in the risk of Alzheimer's disease and dementia.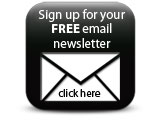 Given that the rapid aging of the world population has led to an explosion of age-related cognitive problems, vitamin D supplementation may soon become an everyday necessity for adults of all ages.
Companies