Vitamin D reduces acute respiratory infections in asthmatic children
Analysis points to an economical way to lower the risk of asthma exacerbation in children as a result of acute respiratory infections
When children with asthma get an acute respiratory infection, their asthma symptoms can become much worse.
Vitamin D supplementation may be the answer for these children. Chinese researchers uncovered this information during their systematic review and meta analysis of studies primarily looking at vitamin D to prevent respiratory infections in healthy children.
Research regarding vitamin D supplementation to reduce risk of respiratory infection in healthy individuals has delivered inconsistent results. This review only included randomised controlled trials comparing vitamin D with a placebo or no intervention in children younger than 18 years.
They found seven trials that matched their criteria. Although vitamin D did not significantly reduce the risk of acute respiratory infection, it reduced the risk of asthma exacerbation by 72% in children with acute respiratory infection.
Vitamin D supplementation also showed no benefit in preventing repeated episodes of acute respiratory infection in children who were previously diagnosed with an infection. The only children to receive benefit from vitamin D supplementation in this analysis were children with asthma.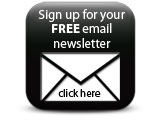 Asthma can be a daunting illness for children. In 2015 the Centers for Disease Control and Prevention reported that nearly 7 million children had asthma, which is more than 9% of the childhood population in the United States. This 2015 analysis featured in the British Journal of Nutrition, points to an economical way to lower the risk of asthma exacerbation in children as a result of acute respiratory infections.
Companies