Vitamin D's many effects in patients with major depressive disorder
Ingredients | Cognitive | Research
Vitamin D may be a wise supplement to consider for those suffering from MDD
Major depressive disorder (MDD) is far more severe and debilitating than the more common mild-to-moderate depression.
MDD is a mental disorder that causes pervasive and persistent depressed mood, often marked by a loss of interest or ability to take pleasure activities one normally enjoys. Some 20% of the population will experience MDD at some point in their lives.
MDD not only has negative effects on an individual's mood, productivity, and quality of life, it also has been linked to increase risk of cardiovascular disease, hypertension, dyslipidaemia and diabetes.
Vitamin D, which is known to be involved in brain development and function, may help decrease depression symptoms. In addition, vitamin D deficiency has been linked with an increased risk for depression and suicide attempts.
In a study published in the Journal of Nutrition in 2016, researchers sought to determine whether vitamin D supplementation can reduce depression symptoms, improve metabolic profiles, decrease high-sensitivity C-reactive protein (hs-CRP), and improve markers of oxidative stress in people with MDD.
In the randomised, double-blind, placebo-controlled, 40 patients between the ages of 18 and 65 with a diagnosis of MDD were randomly assigned to receive either one capsule of 50,000IU of vitamin D per week or a placebo for 8 weeks.
At the end of the intervention, researchers saw a trend toward a greater decrease in the depression symptoms measured by the Beck Depression Inventory in the vitamin D group compared with the placebo group (28.0 and 23.3, respectively, P=0.06). In addition, the vitamin D group demonstrated improvement in insulin function and decreased oxidative stress as measured by significantly different changes in serum insulin, insulin resistance, beta cell function, plasma total antioxidant capacity and glutathione.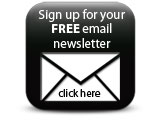 Given the results of this study — as well as the overall safety profile and health benefits of vitamin D — it may be a wise supplement to consider for those suffering from MDD.
Companies