Vitaquest International formalises quality initiative
The initiative draws on the company's activities testing nutraceuticals and functional foods
Vitaquest International has formalised a comprehensive quality initiative aimed at fulfilling its goal to be an industry leader in overall quality for the development and manufacture of consumer products in nutraceutical and functional foods markets.
To support the more than 4,000 products Vitaquest manufactures, the company conducts extensive raw material, in-process and finished product testing in its laboratory facilities.
The TotalQ Commitment to Quality initiative draws on the company's activities in this broad range of functions and disciplines including raw material sourcing, ingredient integrity testing, product design, internal QA Systems and final product assurance.
According to Patrick Brueggman, CEO of Vitaquest, the TotalQ Commitment is both a recognition of the physical infrastructure and systems the company currently has in place and a roadmap to work with the industry and customers in the future.
Brueggman said: "Vitaquest's dedication to quality isn't just about being great at cGMP, which we consider a starting point. Quality is a focal point in every aspect of our business, from the fields where natural ingredients are grown and sourced and extending through our product development and manufacturing facilities all the way to finished products on store shelves. Working closely with regulatory agencies and certifying bodies, we try to lead in the design and development of new, standards-based quality systems, implementing them in our facilities well in advance of other organisations."
Vitaquest performs assays on more than 50,000 raw materials and finished products – in-house – every year.
Brueggman also highlighted a new Vitaquest logo and corporate identity that underscores the company's focus on delivering value to the marketplace and its investments across a broad range of value-adding activities.
Standard operations
According to Tom Lawson, VP of Quality Operations and Food Safety, Vitaquest maintains a rigorous supplier qualification program, consistent with industry best practices and compliant with current FDA requirements under the Food Safety Modernization Act (FSMA).
"Every material that enters our facilities undergoes initial identification testing via spectroscopy (FTNIR or FTIR) or chromatography (HPLC or TLC) and comparison to an approved library standard or reference standard. Further ingredient-specific identification testing is conducted where appropriate, such as genetic ID testing for probiotics and DNA barcoding for crude botanicals," said Lawson.
"Our team at Vitaquest wants to lead in the quality arena, and we have experience in developing our own testing methodologies where none exist – and then sharing these with the industry and our customers," he added.
Vitaquest operates in accordance with current Good Manufacturing Practices (cGMPs) as required by the United State Food and Drug Administration under 21 CFR, Part 111 (Dietary Supplements) and Part 117 (Food Safety).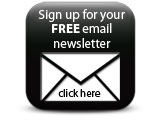 At the nutraceutical development and commercialisation partner, all finished products undergo chemical, physical, and microbiological testing prior to release. Compendial test methods and validated in-house procedures are used to ensure consistency and compliance. Certificates of Analysis (COA) are issued for each batch of finished product via a Laboratory Information System (LIMS) listing the applicable laboratory testing that was conducted and the specifications used.
Companies