Waitaki Biosciences uniquely positioned to meet growing demand for GMP nutraceutical ingredients
GMP certification and increased manufacturing capacity has led to Waitaki Biosciences meeting the demand for fruit and vegetable extracts, and PernaTec Oil
Waitaki Biosciences, the New Zealand based manufacturer of quality natural nutritional ingredients, is positioned to be the first major nutraceutical ingredient supplier from New Zealand to manufacture medicines to an Active Pharmaceutical Ingredient (API) Standard.
This is has been possible due to its latest increase in capacity and its imminent certification from MedSafe (the New Zealand Medicines and Medical Devices Safety Authority).
This high level GMP certification positions the company to sell specific products into countries requiring pharma-level standards. With today's concerns about the global supply chain, such certification is valuable and preferred.
The certification process is in the final stages, with completion expected by the end of 2017. The company will then be issued an official license to manufacture medicines along with GMP certification stating that the products are made to an API Standard.
Craig McIntosh, Chief Executive of Waitaki Biosciences, said: "We believe this will be of significant interest to US dietary supplement manufacturers as there are no other dietary supplement ingredient manufacturers in New Zealand licensed to this level. Being licensed to manufacture products that are API will also open doors for us in the Asian and European markets where our ingredients are regulated differently than in the US."
PernaTec Oil, a high quality omega 3 and phospholipid rich New Zealand Greenshell mussel oil extract developed by Waitaki, sets a benchmark for high quality EFA ingredients, which is crucial as this ingredient begins to grow in popularity. The company's unique oil extraction process creates a product with a superior profile of fatty acids, phospholipids and sterols.
The company is also a supplier of high quality stabilised freeze dried Greenshell mussel powder, a well known anti-inflammatory ingredient.
"Of particular concern is that there is an ongoing issue in the USA market for Greenshell Mussel powder with huge quantities of low grade defatted material flooding the market, being sold without disclosing that most of the actives are removed. This misleading practice is highly damaging to the market, and unfair to consumers," said McIntosh.
On the heels of a significant expansion completed in 2016, a new 2 MT freeze dryer is currently being installed, which will allow Waitaki to implement the company's strategic plan to take advantage of the booming interest in fruit and vegetable based products.
In particular the company continues to see plenty of opportunity for ActiPhen freeze dried kiwifruit powder, an outstanding digestive health ingredient and CassiPure anthocyanin rich blackcurrant extract for eye health, cognition and immune support.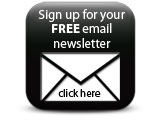 McIntosh said: "we are starting to hear concerns about the potential for digestive and other health problems emerging in a few years time as a result of the rise in popularity of restrictive diets, like Paleo for example. We believe that there will be more and more demand in the coming years for supplements like ActiPhen that can support digestion and immunity as the adverse effects of protein rich diets start to become apparent."
Companies