Watson publishes guide to the nutrition fact label changes
Ingredients | Packaging | Regulatory
Watson is proud to announce the publication of a newly revised guide, entitled "Label Changes – Your Comprehensive Guide to the New Nutrition and Supplements Facts Panels"
This guide is an updated version of the company's original guide that was published in August of last year.
The goal of this publication was to provide an overall summary of some of the main changes to the label, as well the changes to the Daily Values for some nutrients. The new version of the guide includes the latest FDA draft guidances.
Topics discussed in the guide include the 2015-2020 Dietary Guidelines for Americans (DGA) issued by the US Department of Health and Human Services and the US Department of Agriculture in January of last year.
The DGA gives Americans five guiding principles to follow in their food choices. These are discussed in the guide, along with the DGA key recommendations, dietary components to limit, under consumed nutrients and healthy eating patterns.
The guide also reviews the changes to the daily values, required nutrients, and rounding rules. Readers will find that the new unit conversions for vitamin A, Vitamin E, Niacin, and Folate are explained in detail.
"In this new edition of our guide to the nutrition facts label changes, we've included a fantastic resource table on page 9. The table lists all nutrients in the order in which they're to appear on the Supplement Facts Label, the new percentage increase or decrease of the Daily Value, the old daily value/unit of measure, the new daily value with its unit of measure, and the recommended rounding increment," said Moira Watson, Vice President of Marketing and Communications at Watson Inc.
"This is the type of table you will want to pin to the wall in front of your desk at work, you'll find you will use it every day if you are formulating in the food industry, or are in regulatory," concluded Watson.
"The other area we really focused in on with this addition of the guide is the new unit conversions for vitamin A, vitamin E, niacin and folate. These conversions have been an area of confusion for many."
Additional changes to the Nutrition Facts Label include impacts on the labeling of serving sizes, total calories, added sugars, multiserving packages, daily value footnotes, dietary fibre and calories from fat.
All these changes are fully explained in this downloadable document. There is also a section dedicated to the changes in the supplement facts label, including the order in which nutrients are to be listed on the label.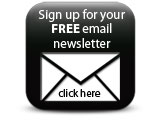 Watson's guide to the changes in the Nutrition Facts Label is free and available for download on the company's website.